So your Onewheel needs some new grip tape? Are you wondering what it would be like if you had a soft, pad style grip on your Onewheel? Thinking maybe you could just cut and glue a piece of yoga mat on for that soft grip feel? Well no need, because now we have ProRide Traction Pads For Onewheel.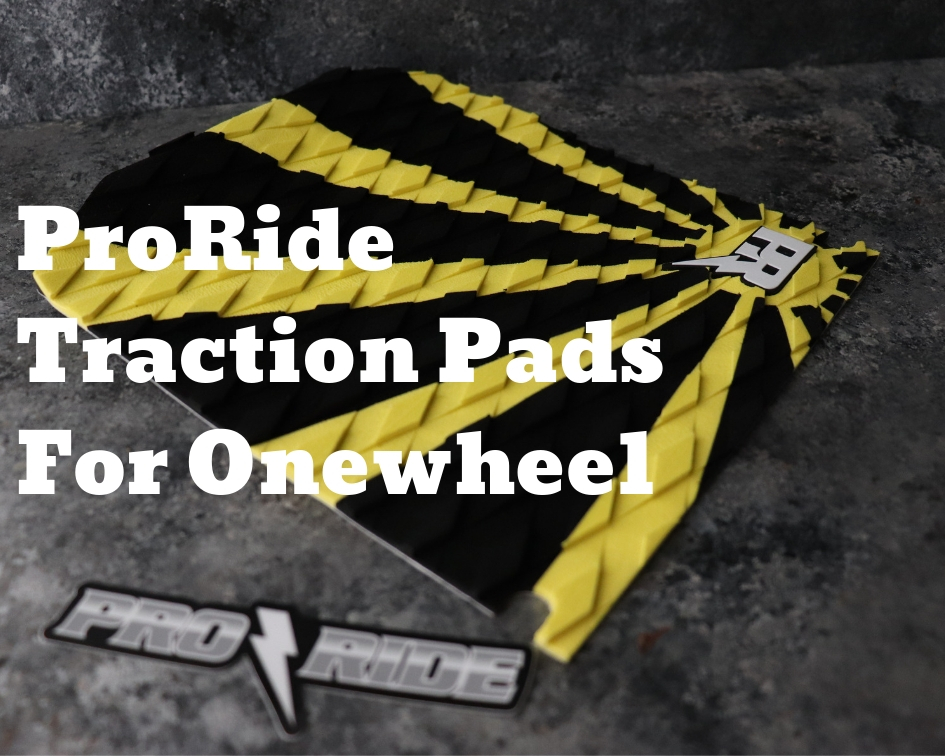 ProRide's Traction Pads are the original surf style grip designed and manufactured specifically for your Onewheel.
ProRide Traction Pads For Onewheel
The Original – ProRide Onewheel Traction Pad
The Surf industry has been using Traction Pads for decades. Traction Pads gave surfers the ultimate grip to help with the constant challenge of staying in their board. The added kick and arch support also makes it easier to charge up any the steepest waves. ProRide has taken this surf tested grip technology and merged it with the Onewheel to bring you the Original Onewheel Traction Pad.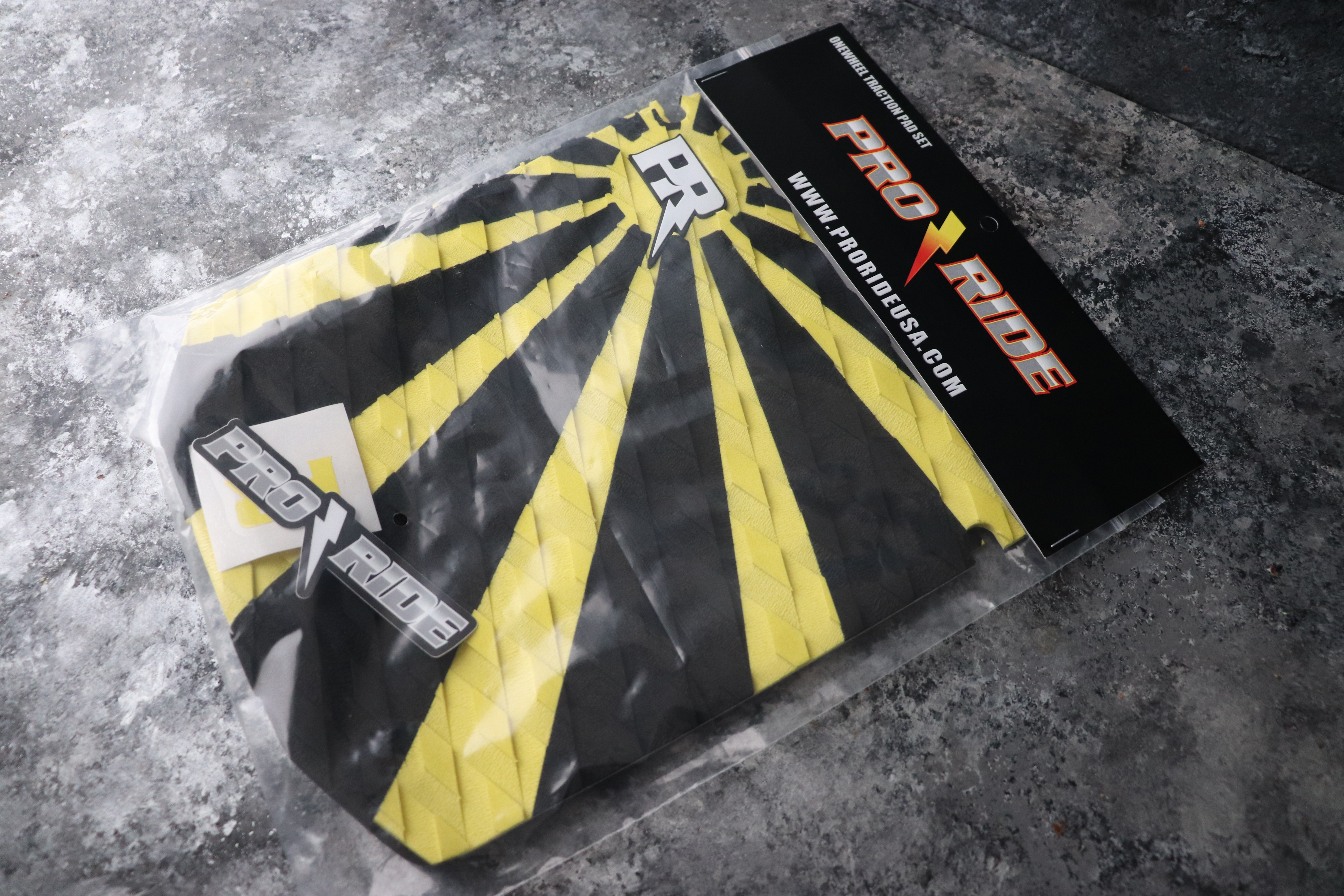 Surf Grip For Onewheel
ProRide's traction pads are soft to touch, they feature a diamond pattern and a slightly raised kick section to lock in your rear foot on those deep carves and snap turns.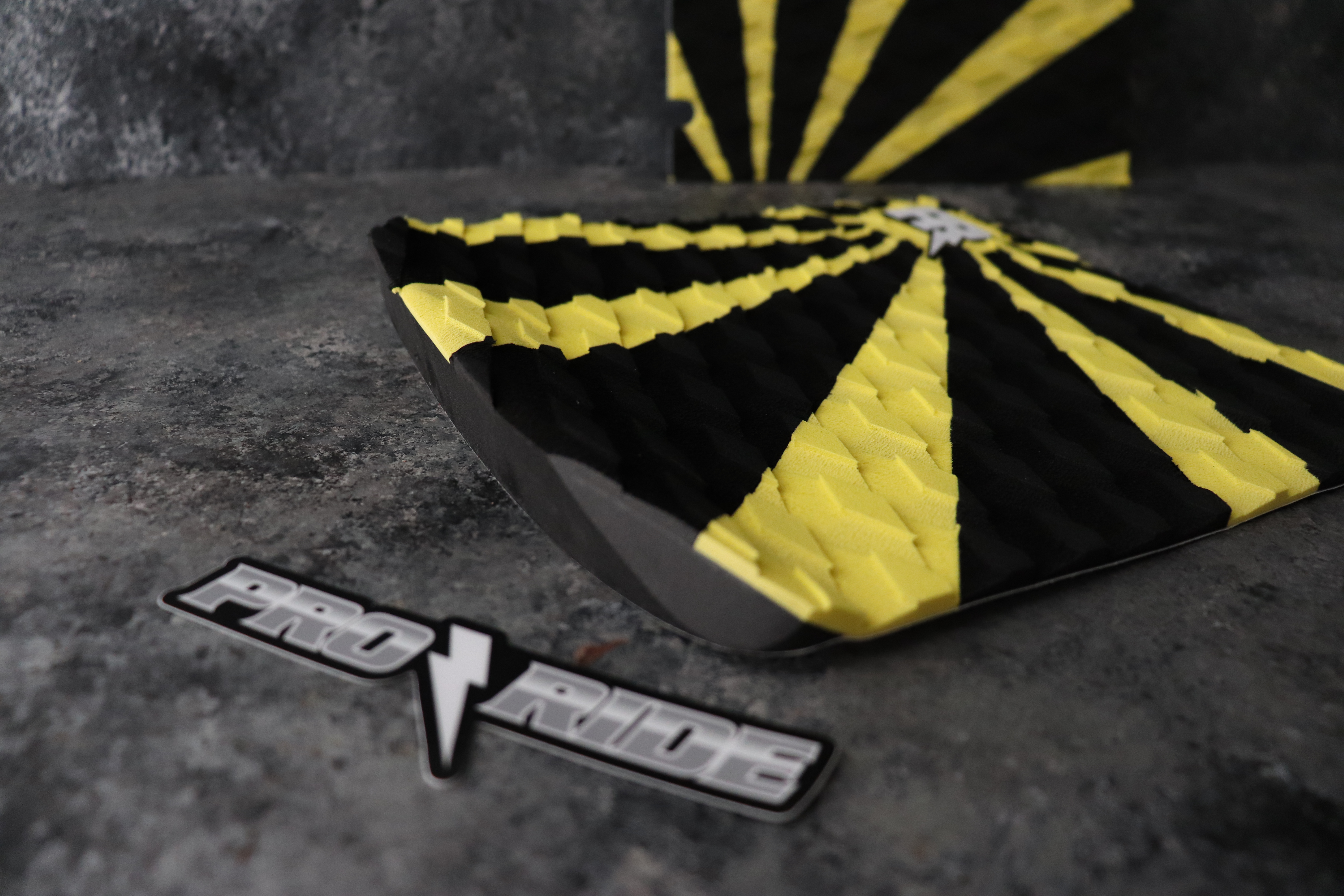 What's In The Bag
Included with your set of ProRide Traction Pads, you get simple, easy to follow instructions along with some sweet stickers.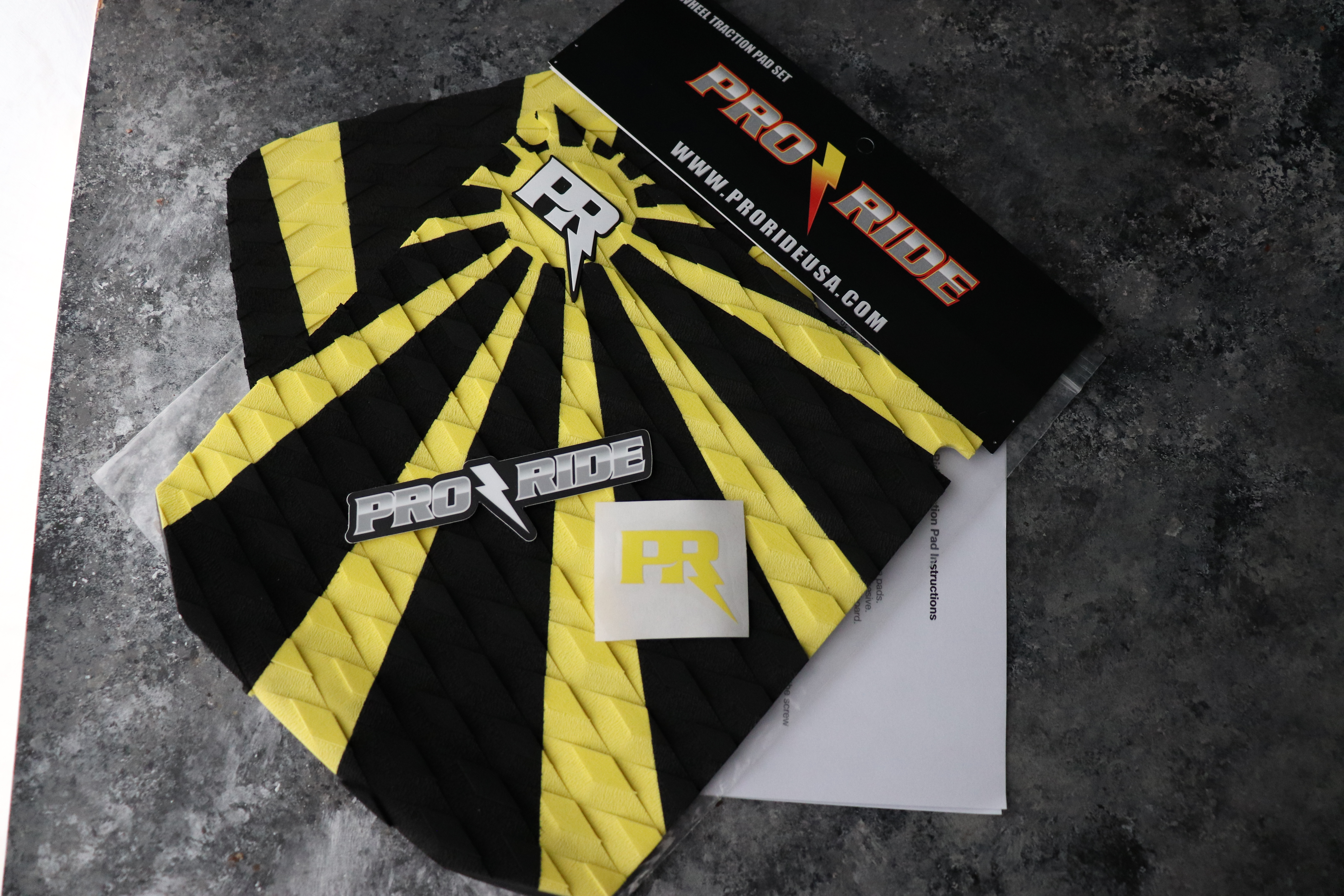 Will It Float?
ProRide offers Traction Pads to fit the standard footpads of the Onewheel+ and the Onewheel+ XR. They also have models to fit various Onewheel Concave Footpads such as the OWarmor Cobra Pad or the Craft&Ride Onetail+. The model shown is the Onetail+ compatible version.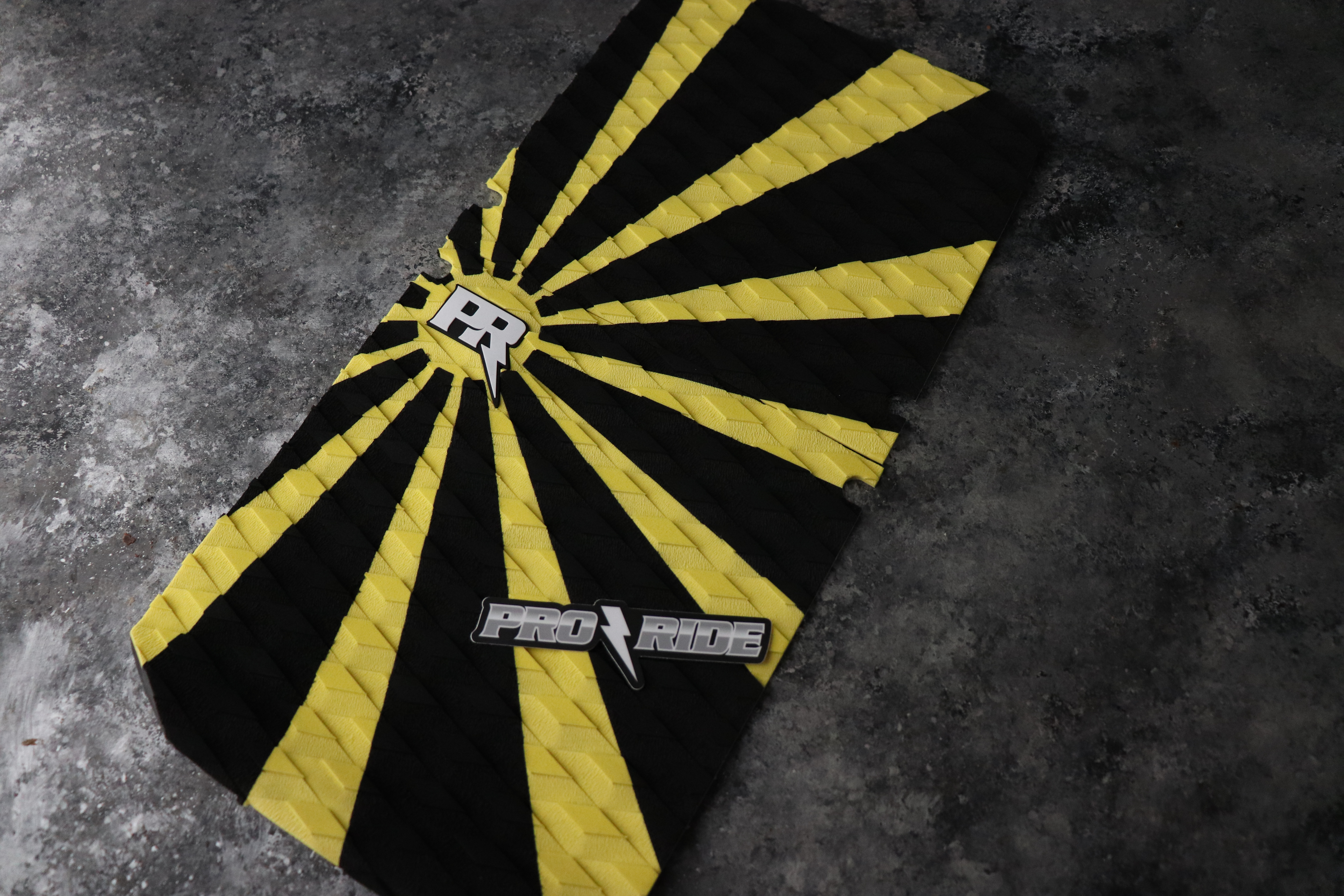 Available Colors
Available in all your favorite solid colors, Black, Blue, Green, Red, Grey, and Pink. As well as the ProRide unique Sunrise, Checkers and Rasta patterns.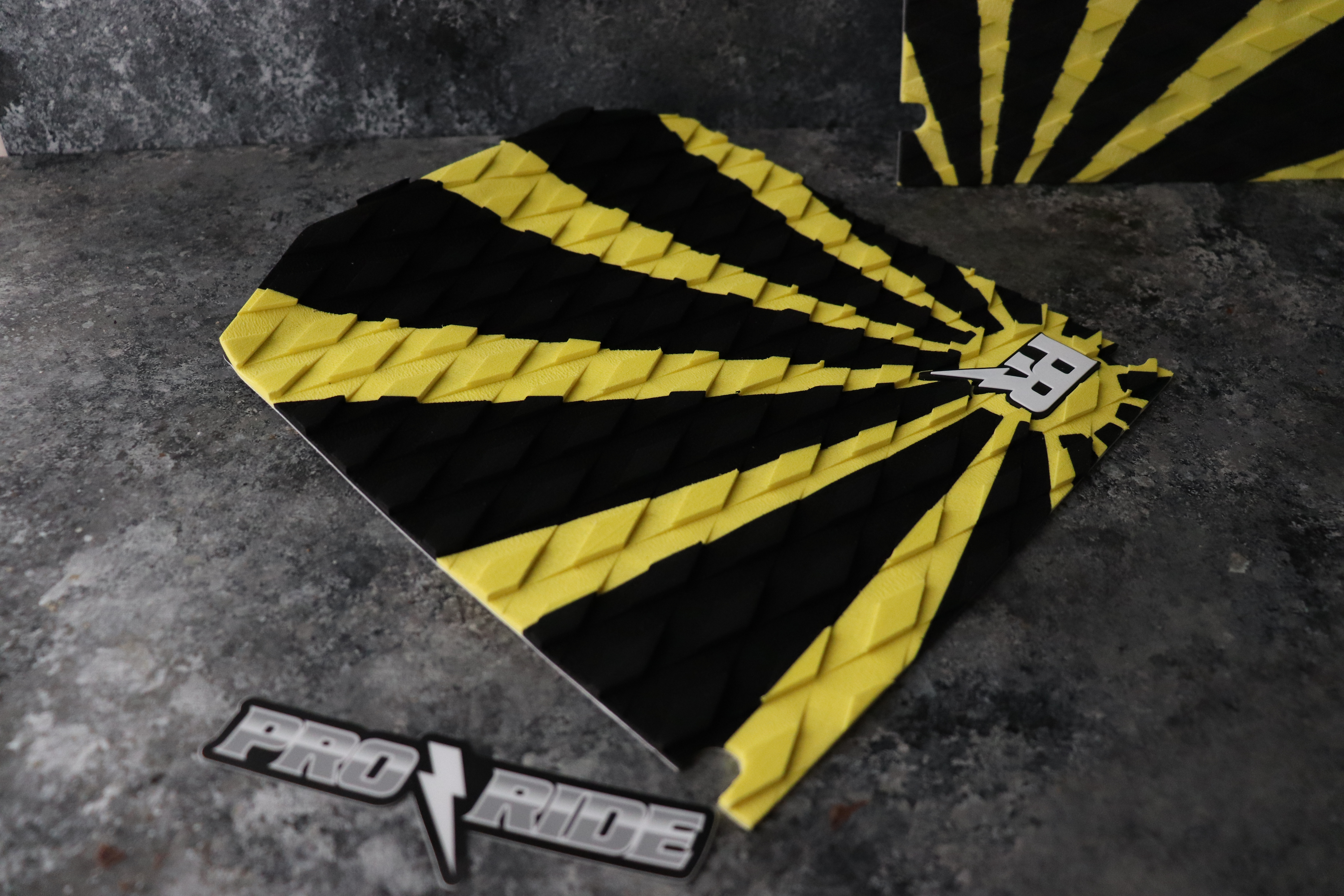 ProRide Traction Pads – The Ultimate Traction For Onewheel
I plan to install and test out these Traction Pads in the very near future. Check back soon for a detailed review and to hear if ProRide Traction Pads are indeed the ultimate traction for your Onewheel.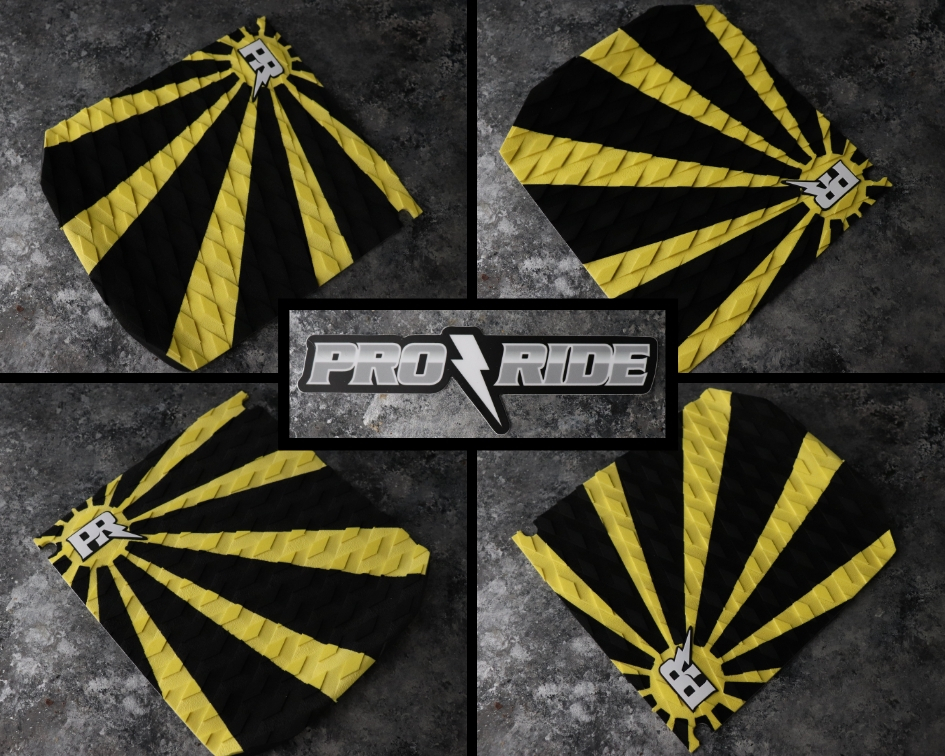 For this and other great Onewheel related accessories head over to the ProRide webstore.
Always remember to ride safely with some Safety Gear for Onewheel  Or, If you are interested, check out some more Onewheel related content.
And remember, always take the road less traveled!
Now go out and ride!