Do you feel you are ready to take off your "training wheels"? Putting a different tire on your Onewheel will give you added traction when riding trails and loose terrain. Increase the maneuverability and handling and basically completely change the way your board feels to ride. Get all of these benefits with a simple Onewheel Tire Upgrade.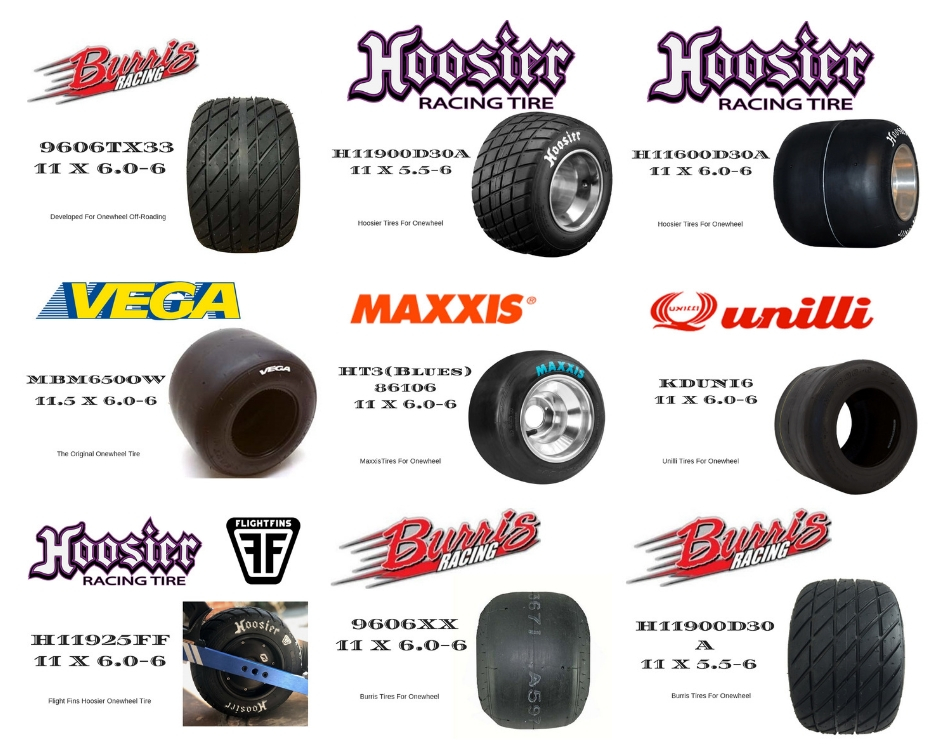 Onewheel Tire Upgrade
Let's take a look at what you need to know when selecting a new and different tire for your Onewheel.
Understanding Kart Tire Size Measurements
Kart tires list their size measurements a little different than automotive tires. They list the overall diameter, tire width and rim width.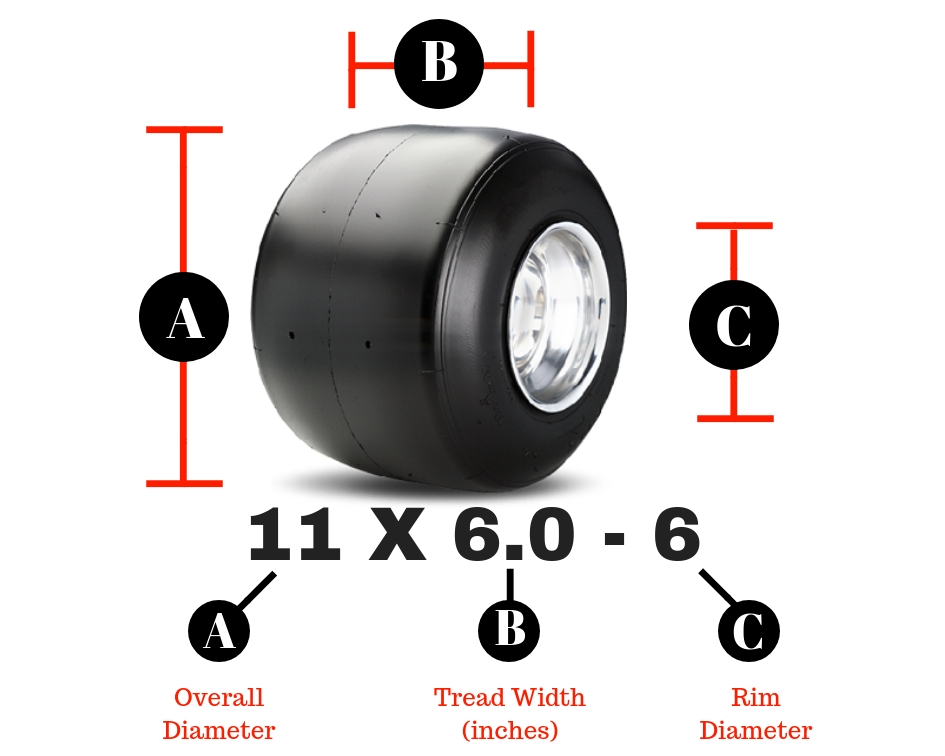 Standard Onewheel Tire Size
The standard Onewheel tire size is 11.5 X 6.0-6. It is a Vega, MBM white.  This tire has great wear resistance and gets decent traction over varied terrain. The  Vega tire has a relatively flat contact patch, giving it the greatest stability and making it the ideal learners tire. The downside of the square shape is it lacks the agility available to a rounder tire. If you don't think you are ready for an upgrade, you can get yourself a Vega Here.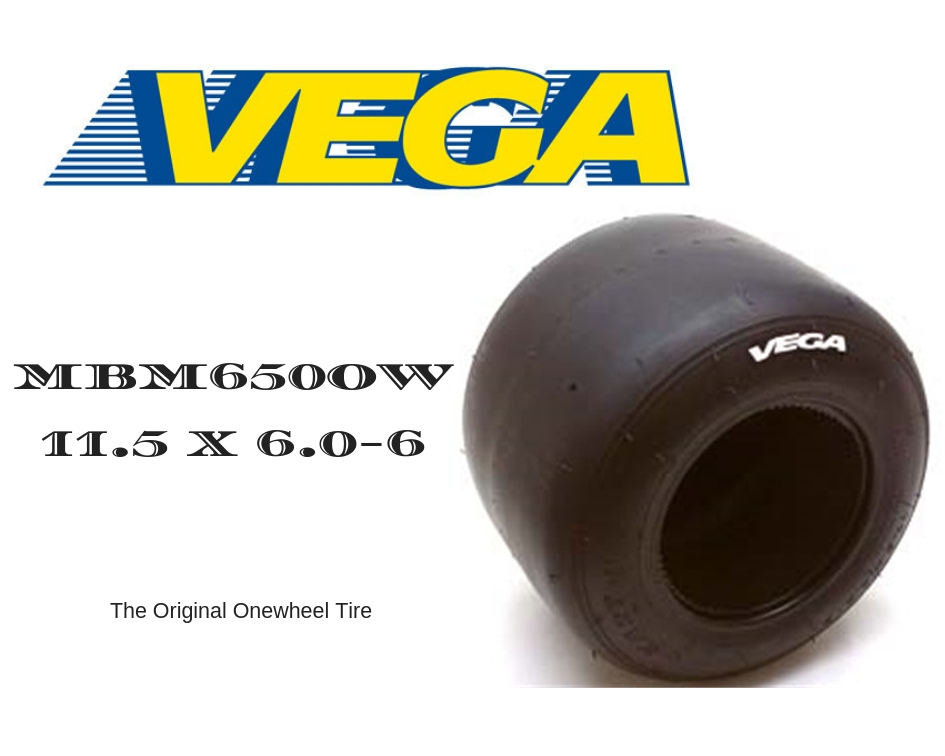 Different Tire Models For Your Onewheel
There are many different tires available as an upgrade for your Onewheel. Some kart tire manufacturers have even customized a tire model specifically for use on Onewheel. The following models have been proven to fit.
Burris Onewheel Tire – Treaded – 11 X 6.0-6 – 9606TX33
Burris Racing has developed the 9606TX33, a tire specifically designed for Onewheel off-roading. Get ready to destroy your favorite trails with ease. Buy your Burris Onewheel Tire Here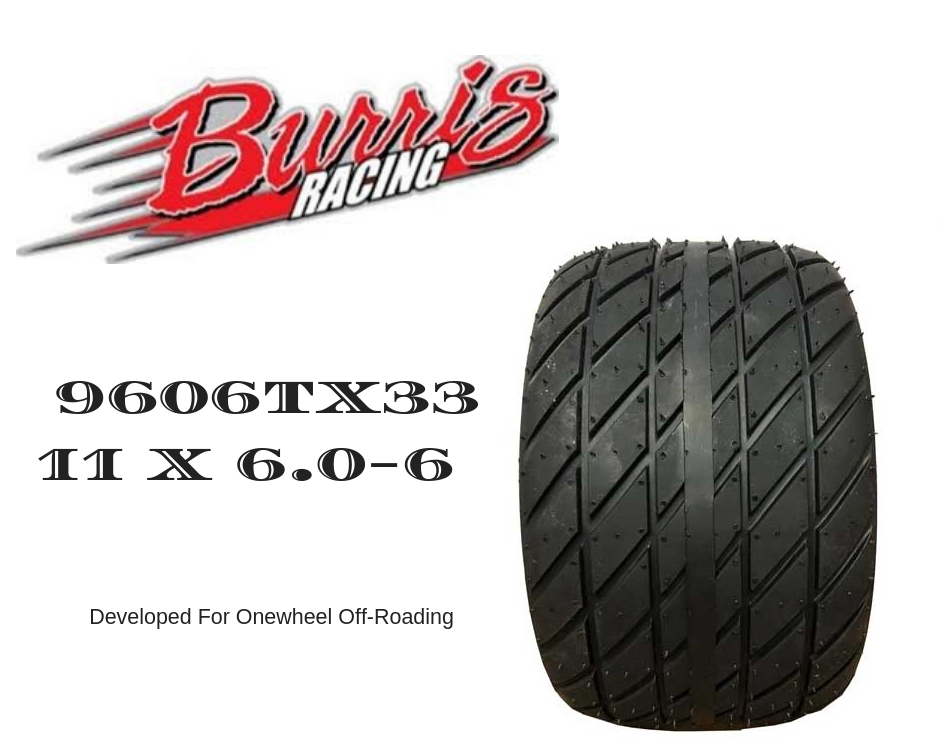 Burris Tire – Slick – 11 X 6.0-6 – 9606XX
Another Burris tire for your onewheel is the 9606XX. This slick tire with its rounder profile will have you endlessly carving those imaginary pillow lines. Buy your Burris Onewheel Tire Here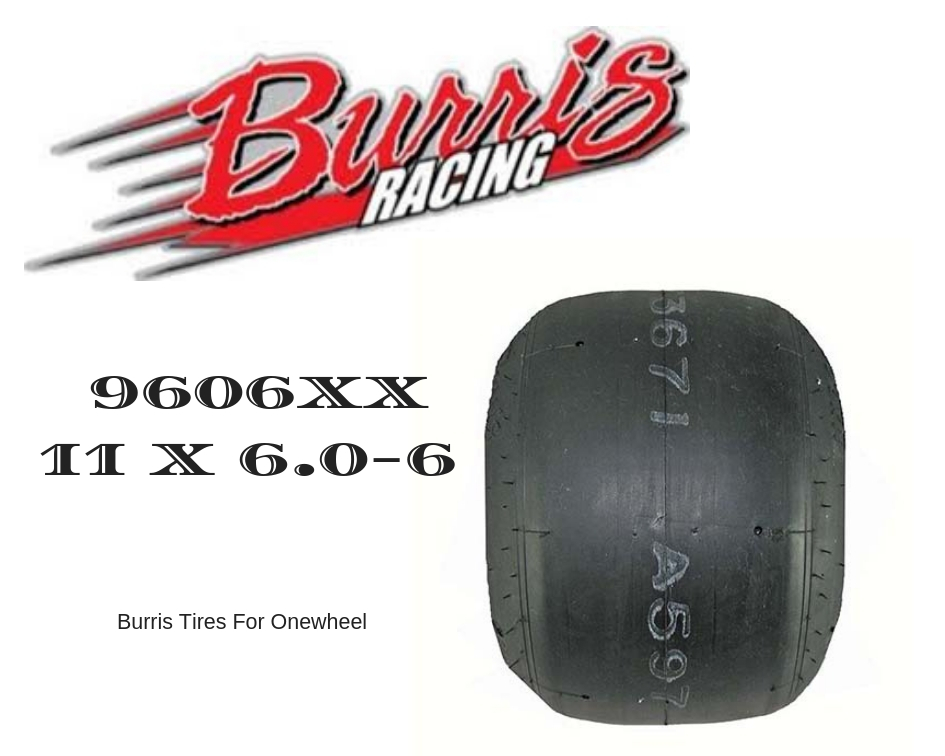 Flight Fins Hoosier Onewheel FF  Tire – Treaded – 11 X 6.0-6 – H11925FF
The crew at Flight Fins have teamed up with Hoosier to bring out the Flight Fins Hoosier FF Tire for Onewheel. This tire has become popular with many of the top riders. Head over to the Flight Fins store for yours.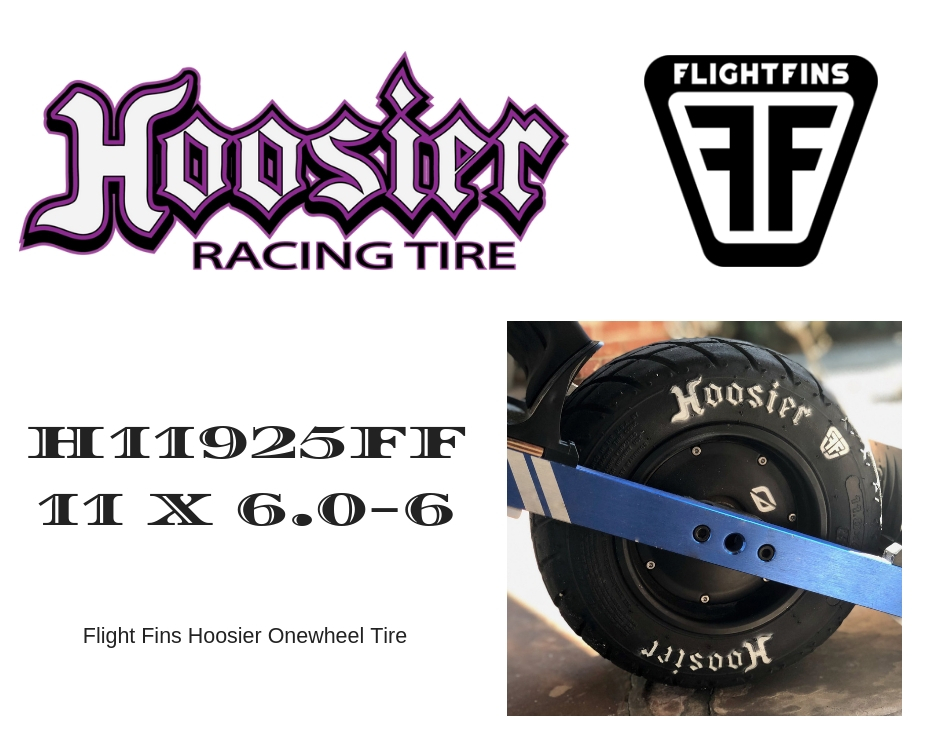 Hoosier Tire – Slick – 11 X 6.0-6 (D30A) – H11600D30A
Next up we have the Hoosier Slick tire to fit your Onewheel. If like you stay on the pavement but still need those buttery carves, this tire could be the fit.  Hoosier Tire West can hook you up.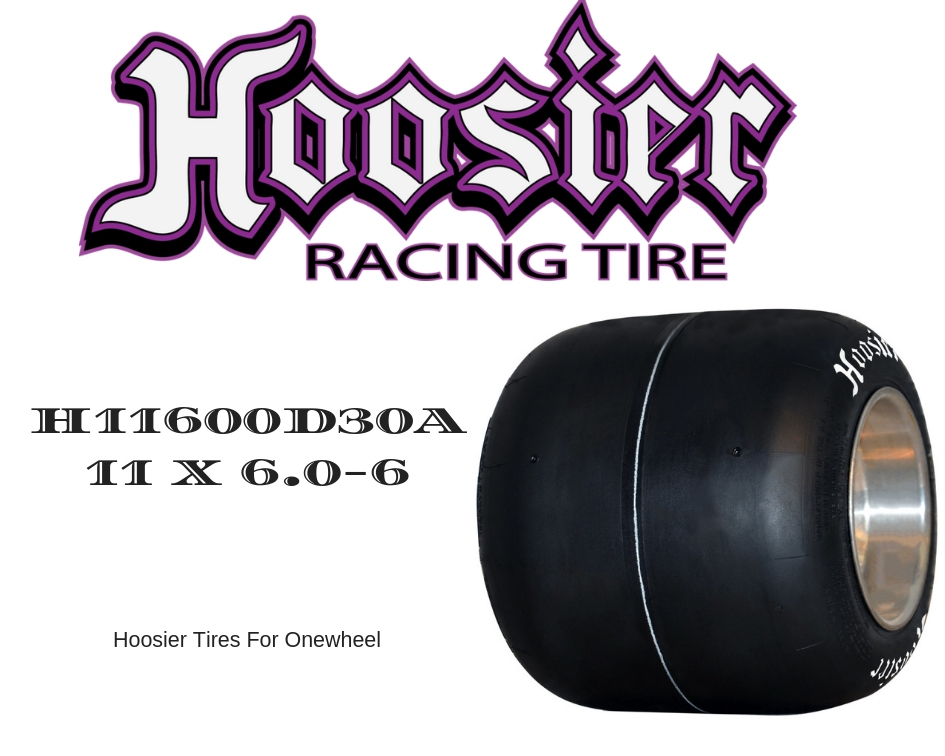 Some Other Tires To Consider For Your Onewheel
Hoosier Tire – Treaded – 11 X 5.5-6 (D30A) – H11900D30A
The H11900D30A Hoosier Treaded has been the longtime Onewheel tire upgrade of choice for many Onewheel riders. The smaller size and rounder profile will give your Onewheel extream agility.  This tire is not for everyone, but worth considering. Get one from Hoosier Tire West.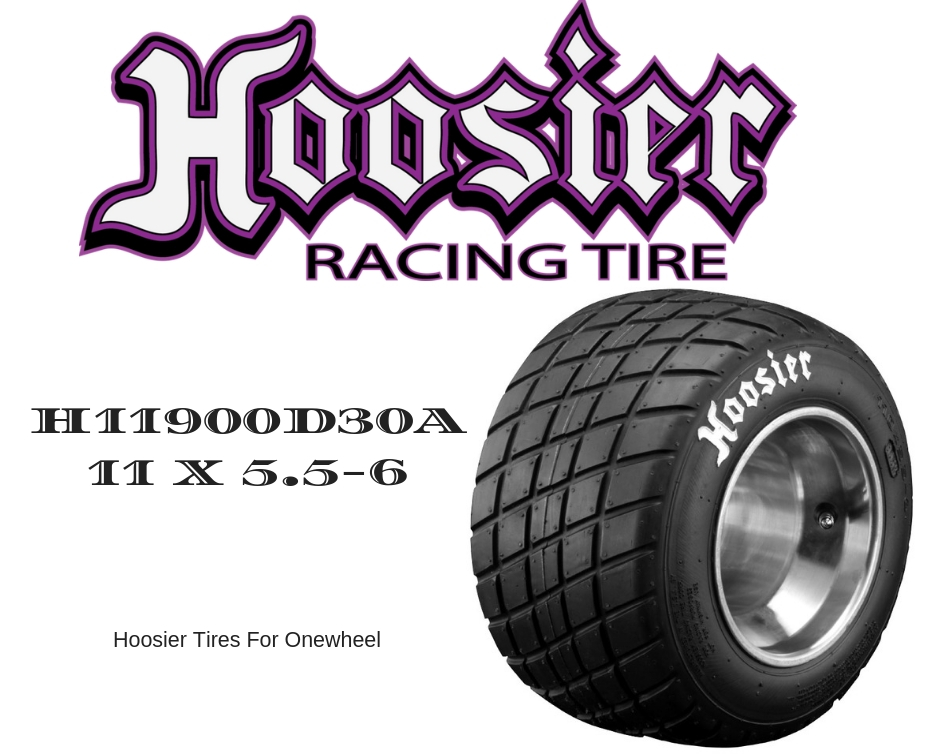 Burris Tire – Treaded – 11 x 5.5-6 TX Series
This Burris tire is another option that has been enjoyed by many, but not for the faint of heart. Get ready to unleash your Onewheels inner squirrel. Get one at the Burris Racing Webstore.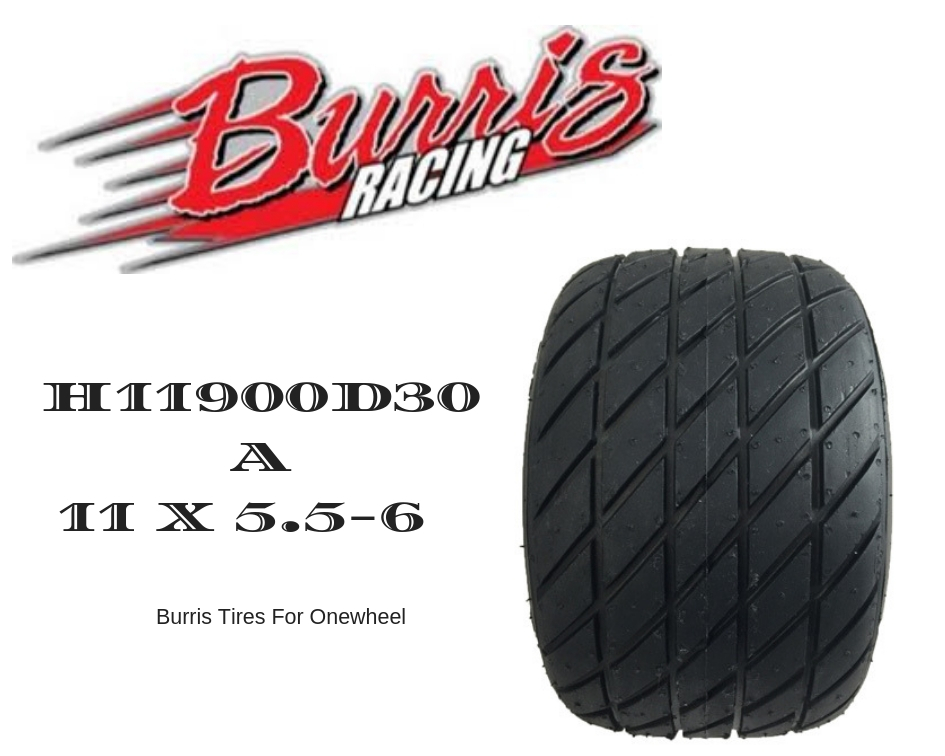 Unilli Tire – Slick – 11 x 6.00-6 – KDUNI6
The Unilli slick is reported to be a very user-friendly tire with similar stability to the standard Vega tire. Go Power Sports has them if you want to try one.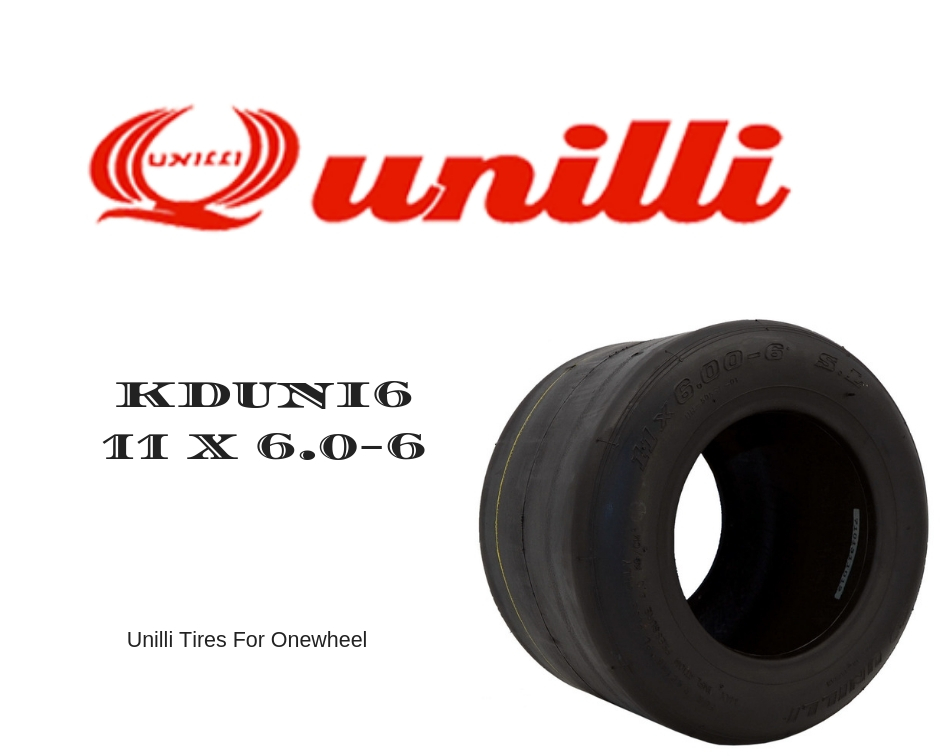 Maxxis Tire – Slick – 11 x 6.00-6 – HT3 (Blues) 86106
Maxxis have their HT3 model kart tire in a size that will fit on a Onewheel. There is limited user feedback for this tire being used on a Onewheel. Feel like being a guinea pig? Buy one on the Maxxis web store and let us know.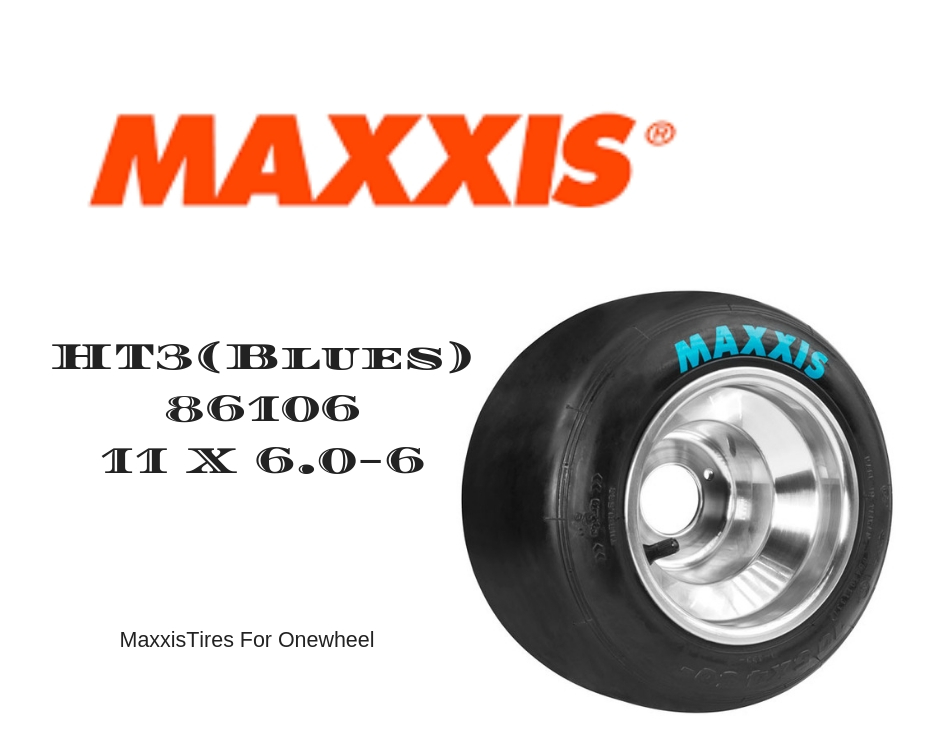 So to finalize, there is a multitude of tires available as a Tire Upgrade for your favorite Onewheel ride. You can't go wrong choosing either of the wheels specifically developed for Onewheel use. Whatever tire you do choose, changing out the Vega will be a rewarding upgrade and well worth your effort.  Stay tuned for how to change a Onewheel tire.
If you are looking where to find some other Onewheel Accessories, Check this out. Or, if you are interested, check out some more Onewheel related content Here.