Had a bad Nosedive incident with your onewheel and looking for something to help your confidence? Developed by some savvy individuals, Onewheel Nosedive Wheels are a great way to give you a leg up when it comes to riding out a nosedive.  Keep reading for some different models of……
Onewheel Nosedive Wheels
With design features like an injection molded glass filled nylon and Fused Filament Carbon Fiber reinforced nylon. Alongside luggage-style handles and built-in stand options. The following Nosedive bumper Wheels have been engineered to give you the best possible design and user experience.
SynergyWiz Glider – Anti Nosedive Wheels
SynergyWiz brings you the Glider Anti Nosedive Wheels. The Glider is a three in one bumper solution for your Onewheel. It has the bumper wheels, a built-in stand and an extending handle for luggage style transportation of your Onewheel. Head over to SynergyWiz to order yours.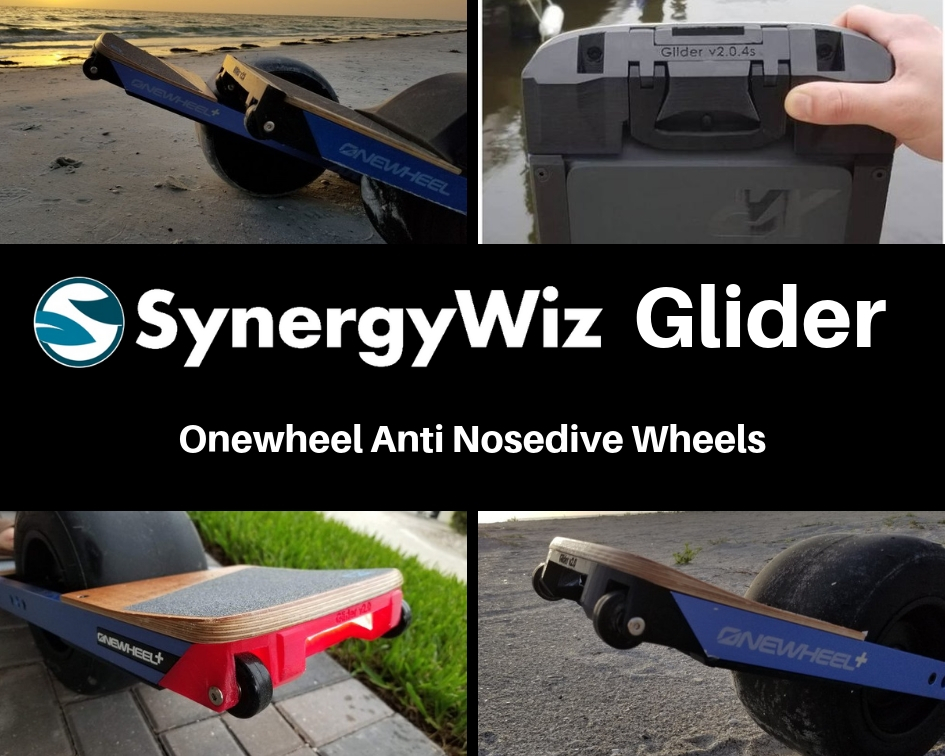 Land-Surf Fangs – Onewheel Nosedive Bumper Wheels
Land-Surf has the Fangs 2.0, Nosedive Bumper Wheels for Onewheel. Fangs 2.0 are a minimalist system that simply bolts on to the existing Onewheel bumper. The urethane wheels and dual bearings keep those nose touchdowns as smooth as possible. Get some at Land-Surf.com.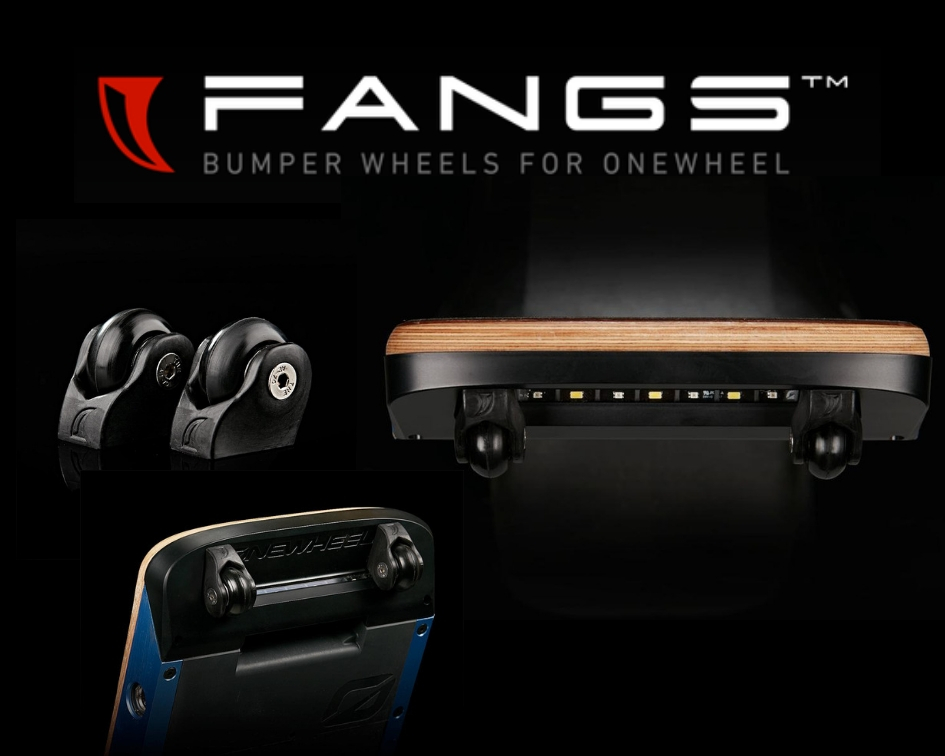 CarbonSmith CarbonShield –  Onewheel Nosedive Bumper Wheels
Last but not least, CarbonSmith offers us the CarbonShield, Carbon Fibre Bumper Wheels for Onewheel. Made with a Fused Filament Carbon Fiber reinforced nylon, and designed with "integrated edge protection. The CarbonShield offers some seriously strong impact protection for your Onewheel. CarbonSmith has you covered.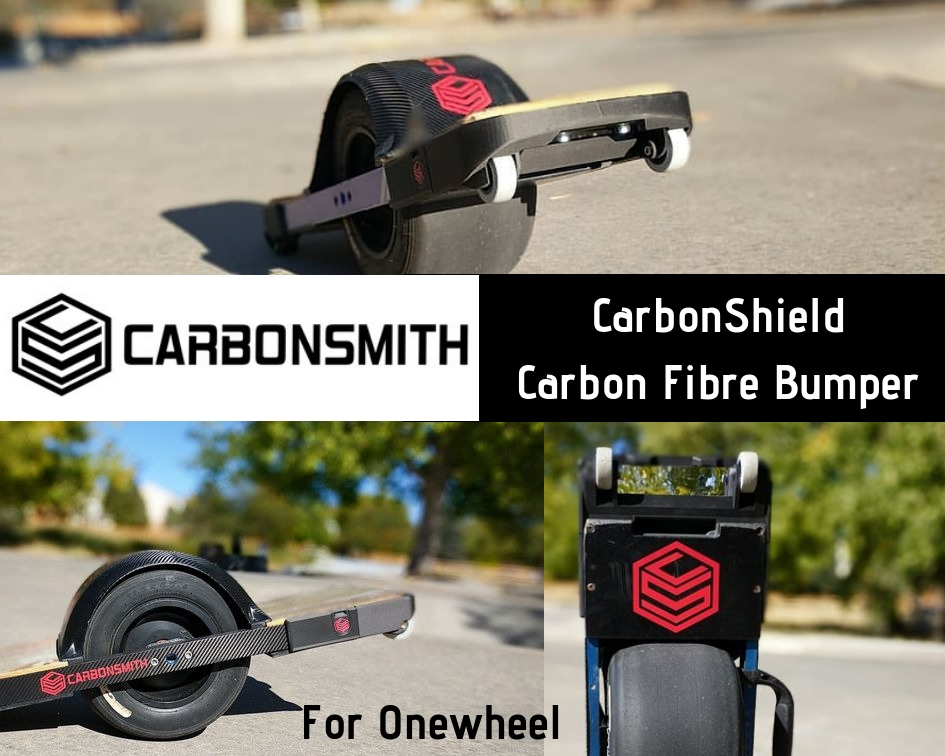 To Summarise
Onewheel Nosedive Wheels DO NOT prevent nosedives, they do, however, give you the best chance of avoiding a catastrophic fall.
Although not for everyone, they should be considered by beginners and seasoned riders alike.
If you are looking where to find other Onewheel Accessories, Check this out. Or, browse our latest Onewheel related content.
Now go out and ride!