So you love going for those full battery rides but your feet start to ache halfway through? Do you want to really lock in your feet for some surf-style frontside snap turns? I think it is time to get yourself one of these Onewheel Concave Footpads.
Onewheel Concave Footpads
The variety and quality of Onewheel accessories that have come to market in the past twelve months are really impressive. The most impressive and game-changing accessories are definitely Onewheel Concave Footpads. Adding a Concave Footpad to your onewheel will completely change the ride feel of your board. Your feet will feel more locked in. The board will be more responsive to your inputs, reacting quickly and precisely. The increased handling will allow you to turn quicker, carve harder and ride longer without foot fatigue. Once you to upgrade to a Concave Footpad you will wonder how you ever Onewheeled without it.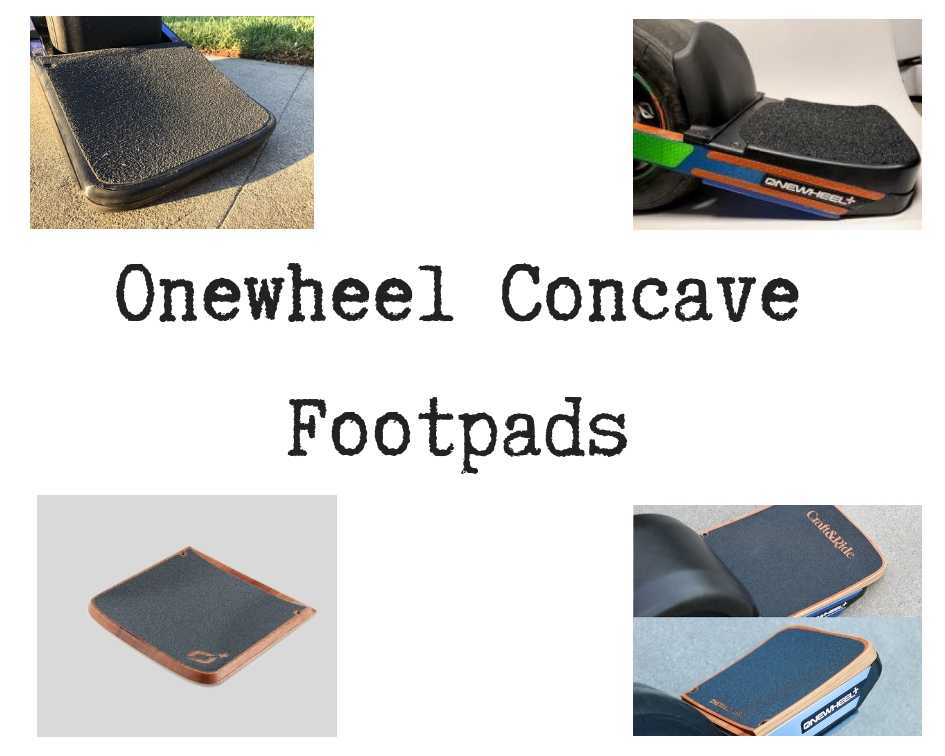 Keep reading for a list of Onewheel Concave Footpads to choose from.
Onewheel – Surestance Pro Back Footpad
The Surestance Pro Back Footpad from Onewheel is the Genuine option from the Motherbrand over at Future Motion. Gripped with a full piece of grip tape instead of the standard, angled half piece. Ideally, this would come standard with all onewheel models.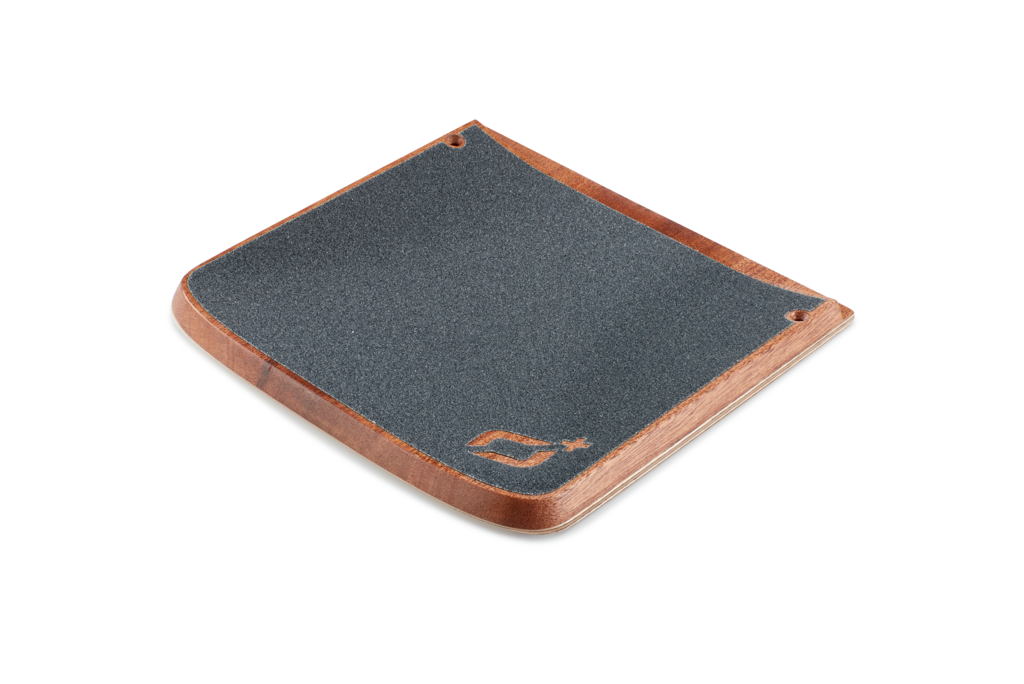 Craft and Ride – Onetail Classic and Onetail+ Onewheel Concave Footpads
Craft&Ride offers two Onewheel Concave Footpads to best suit riding style and stance preference. The Craft&Ride Onetail Classic matches the dimensions of the standard Onewheel foot pad. The Craft&Ride Onetail+ has a slightly longer tail, allowing riders the option of a wider stance.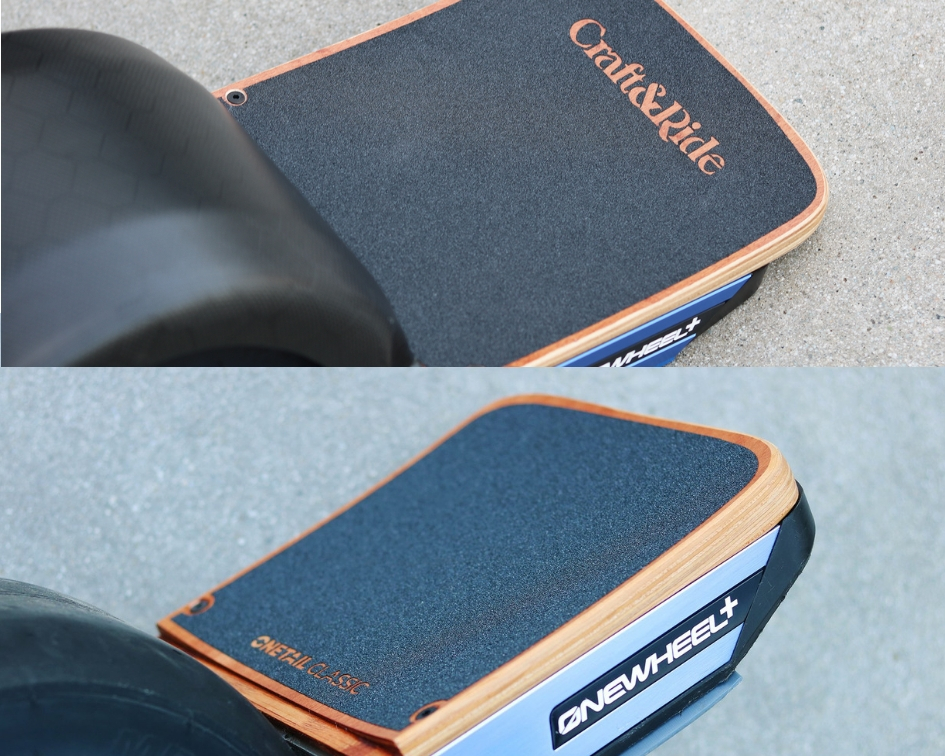 OWarmor – COBRA GRIP PAD
The OWarmor Cobra Grip Pad from OWarmor has the ability to be used on the front and back foot (Sensor installation is required and they are not included). Its "aggressive Concave-3-point locking system" could be too much for some and perfect for others. I will be trying one of these in the near future. (Check back for my review)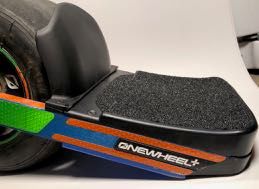 CarvePower Concave Footpad
(Update; the CarvePower Concave Footpad has been replaced by the Float Kush Concave – CarvePower x Float Life Collab)  Over at CarvePower, you can get a sweet looking 3D printed concave footpad. The CarvePower Concave Footpad is another footpad with the ability to be used as a front footpad. Even though this a front concave footpad would be amazing, I personally wouldn't recommend this modification unless you are willing to irreparably destroy your original footpad and sensor.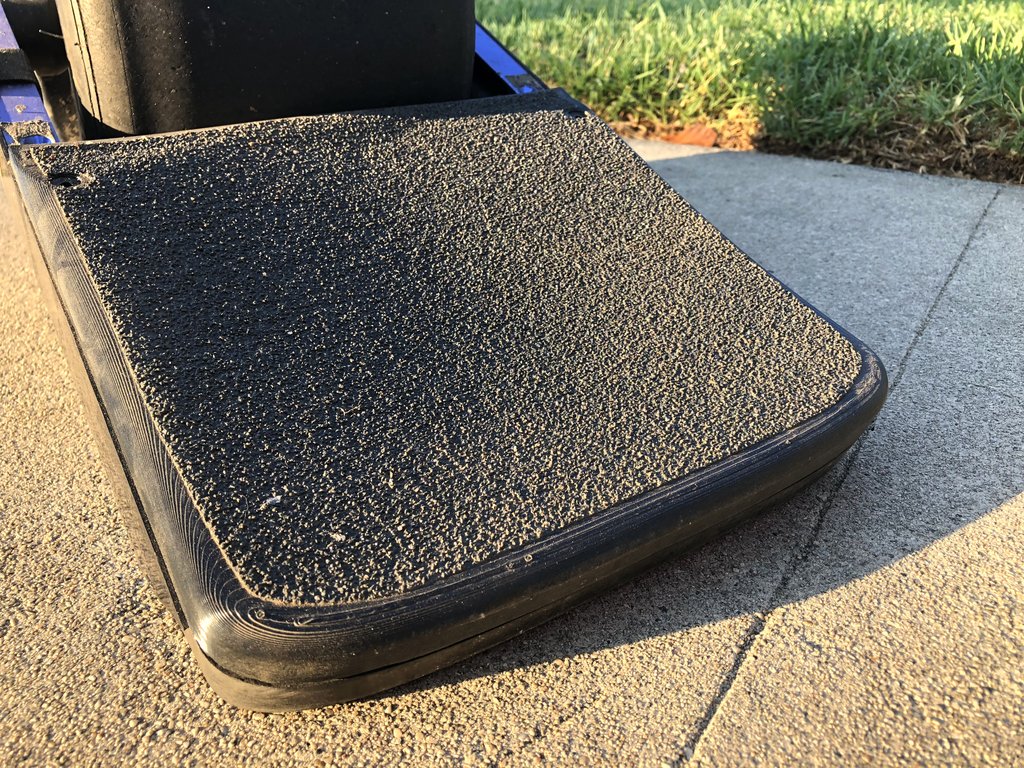 Float Kush Concave – CarvePower x Float Life Collab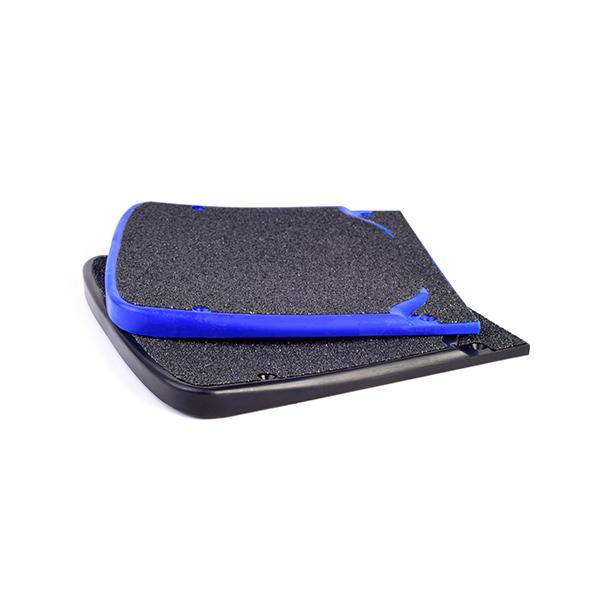 The Float Life and CarvePower have teamed up to bring you the Float Kush Concave – CarvePower x Float Life Collab. Made with urethane to give it a Kush feel, and available in four different colors. Get yours at Float-supply or CarvePower.
To Summerise
In my opinion, Onewheel Concave Footpads are without a doubt a Must Have Upgrade to your onewheel. Try one out for yourself and you will never ride without one again!
If you are interested, check out some more Onewheel related content Here.
And remember, always take the road less traveled!
Now go out and ride!