In order to provide quality pictures and video to my future audience (at least I hope I can build an audience!?!?). I needed to have a quality camera.
Let's take a closer look at the Canon EOS Rebel SL2 and explain why I chose this Camera as my first DSLR.
Canon EOS Rebel SL2, Why I Chose This Camera
First let's quickly cover the requirements this camera needed to meet.
Requirements:
Must be Canon brand and fit Canon EF Lenses (So I can borrow my wifes lenses. Smiley Face)

Small and Light

DSLR

Selfie Screen Style LCD

HD Video Capability

External Mic Jack for capturing good audio.

AFFORDABLE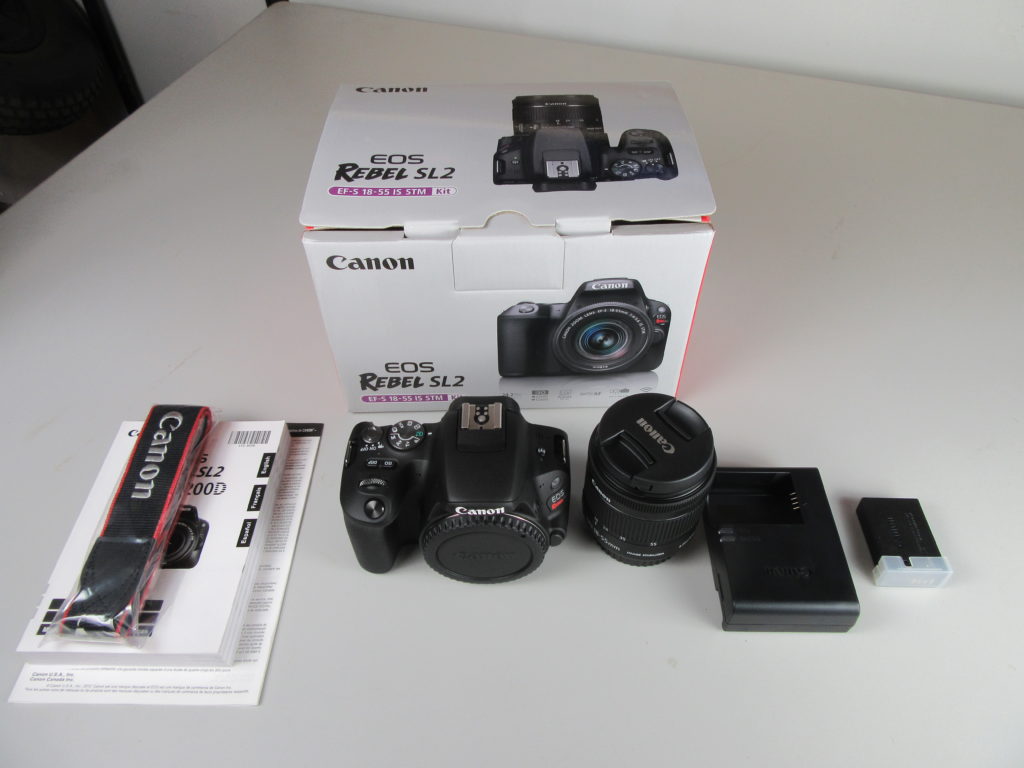 My wife has a lot of experience with Canon cameras, she currently uses two of the higher end models and assorted lenses for her photography needs. Firstly, to allow me to use her spare lenses, the camera needed to be a Canon DSLR that uses the EF type lenses.
The second requirement is portability. I plan on being mobile with my content creation, so a light and portable camera is a must.
Being able to frame up a good shot and take various angles with ease. So, an adjustable LCD screen will be needed.
With video creation being a major part of my product, a minimum of HD 1080p 60fps video is required.
Another thing to go with the video creation is high quality audio, so the ability to use an external microphone is a necessity.    
Originally, I looked at a used SL1, but the lack of adjustable screen held me back. Once I started looking at the SL2, all my requirements were easely met.
See some cool features of the Canon SL2
24.2MP CMOS sensor (the same sensor Canon uses on more expensive models)

New upgraded DIGIC 7 image processor

Dual Pixel Autofocus

Vari-angle touchscreen LCD

WiFi NFC and Bluetooth  

1080p 60fps

Feature Assistant function

Built in Timelapse Mode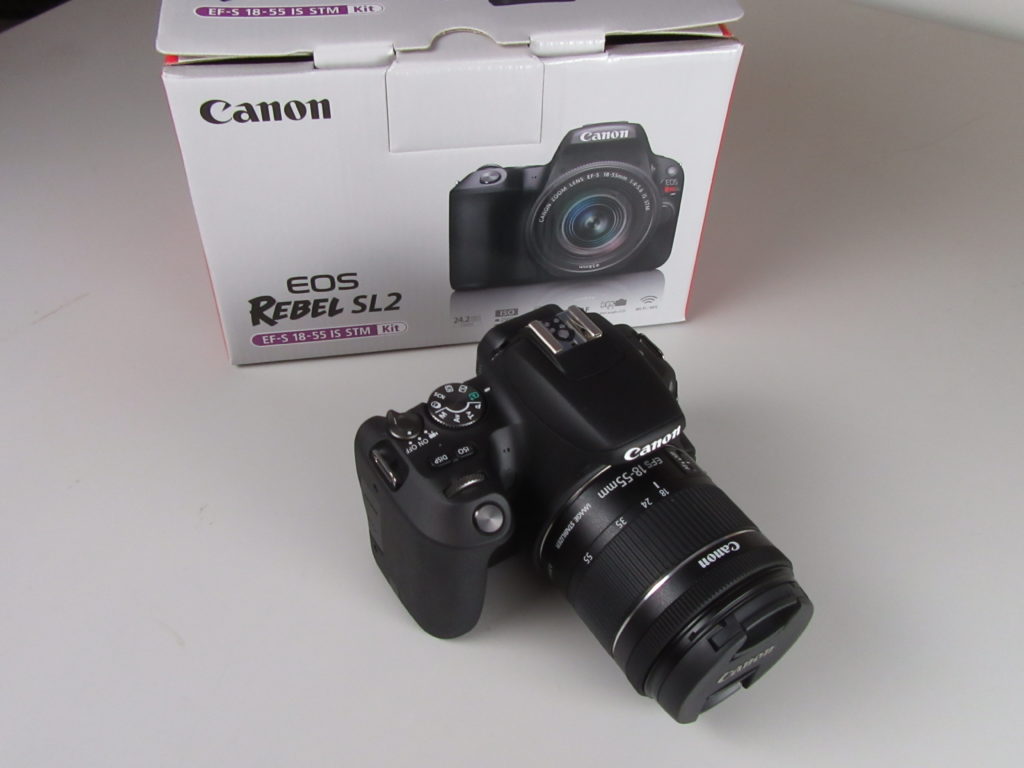 To finalise, the Canon EOS Rebel SL2 looks to be a great all in one content creation tool for photos and video. I am excited to learn this new camera and enter into the world of DSLR.
If you would like to support my quest, please use one of the Amazon links to make a purchase. It would be much appreciated.
Also, If you are interested, check out some Onewheel related content Here
Or Van Conversion related content Here
And always, take the road less traveled!