So you've decided that you want to get yourself a onewheel? But the price of a new Onewheel has left you with a little sticker shock. So, you think to yourself, where to buy a used Onewheel?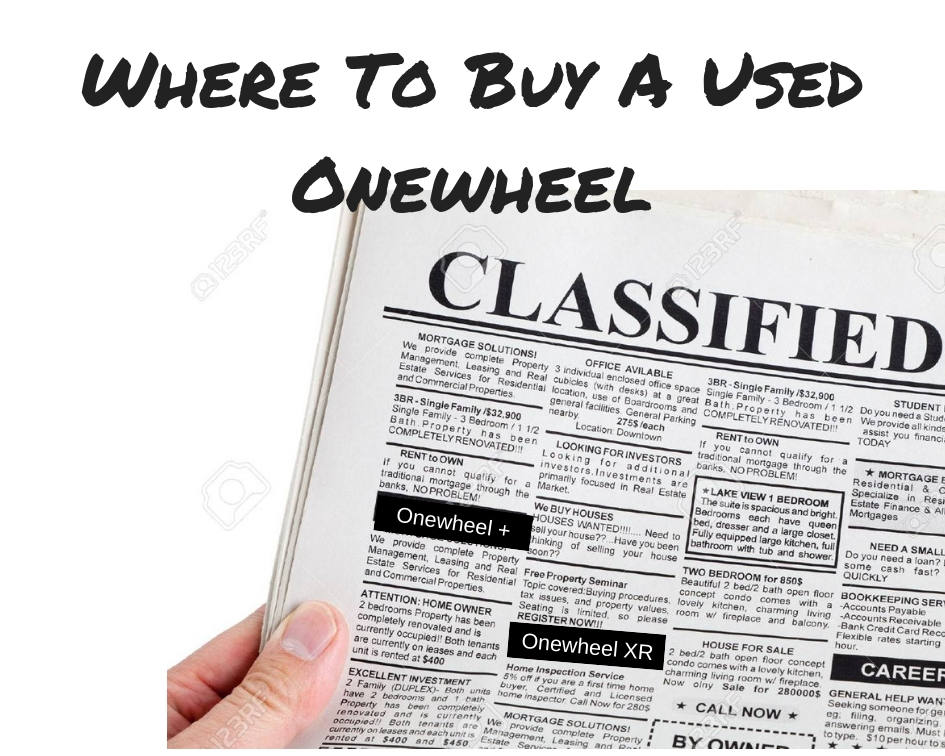 Do you want to potentially save yourself thousands? well, keep reading to find out…….
Where To Buy A Used Onewheel
The cost of a new Onewheel is way up there, and for the same price, you could easily buy an older used car. luckily we have the following places to snag a Onewheel at a lesser price.
Local classified websites.
By just typing "local classifieds" into Google you will quickly find a long list of websites offering used items for sale. Use the search bar on each platform and you never know what deals you might find. I checked my favorite classified website Kijiji and came up with two Onewheels for sale in my area.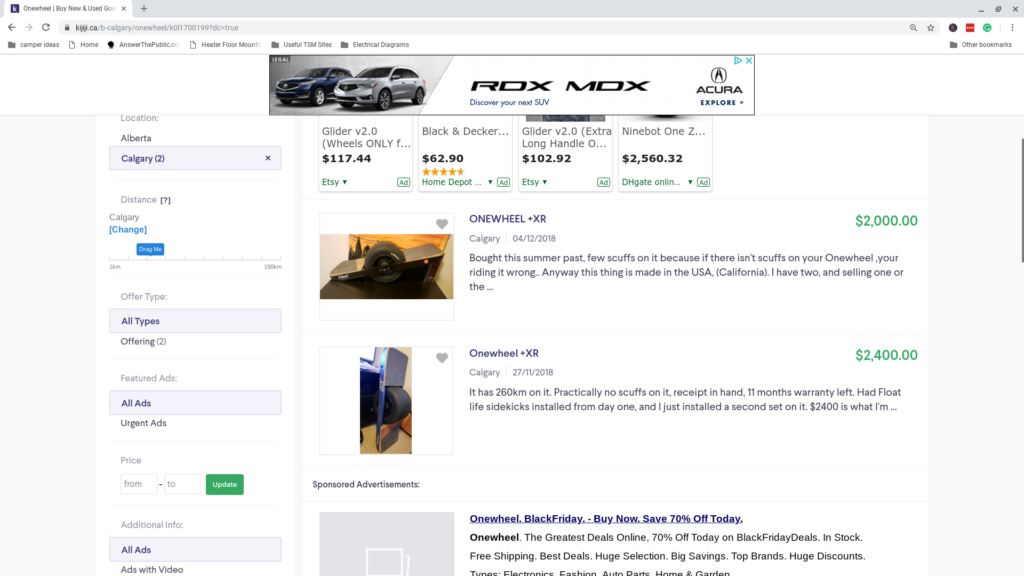 Craigslist
Everybody knows about Craigslist it's been around for years. There is always a possibility you could find a good condition onewheel on Craigslist.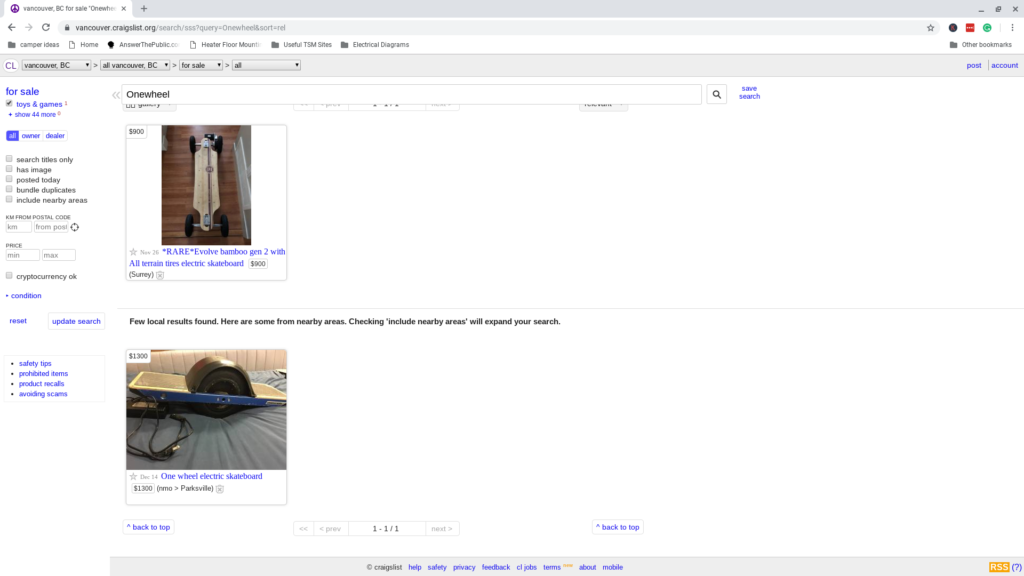 Facebook Marketplace
Facebook Marketplace is another website that should not be overlooked. Although it does limit search results to 100km of your location, it will sometimes give results from further. Don't forget to sign up for notifications.
Facebook Onewheel groups
Depending on your location scouring the Onewheel groups on Facebook will reap the most benefits. If you have a local group checked it first. After that check o if you have a local group checked it first. After that checkout OneWheel Buy, Sell, Trade USA. This is a group dedicated to, as its title says, buying selling and trading Onewheels.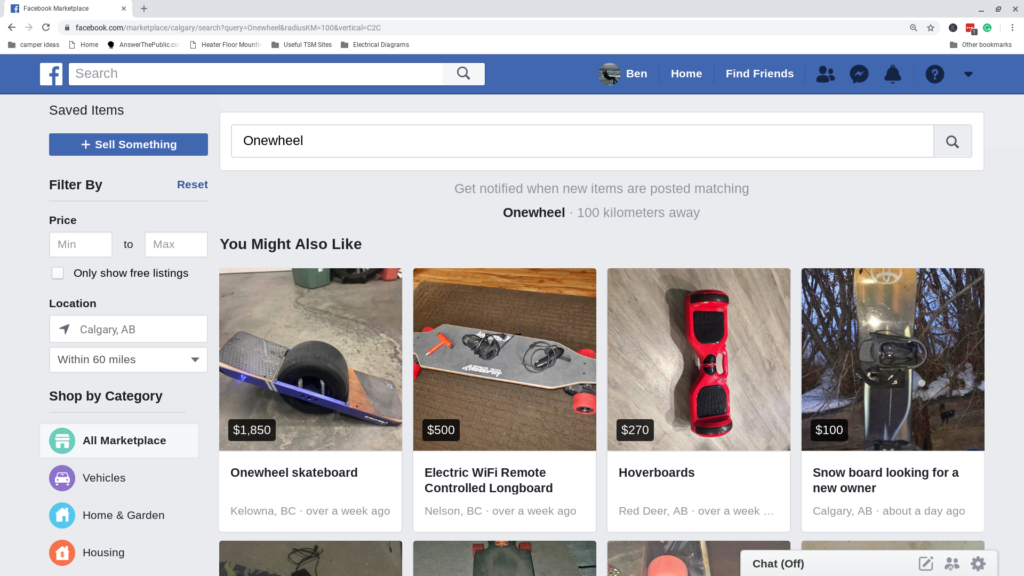 Another Facebook group to try is OneWheel Marketplace. Again, location dependent,(you may have to ship) you can definitely find a used Onewheel here.
Wanted ads.
Make sure to let everybody know you're looking to buy a used Onewheel. Wanted ads are a great way to do this. Place A wanted ad on each of the platforms we've discussed above.
To wrap up.
Really, the best thing is to buy new. You get a warranty and the peace of mind knowing the full history of your new Onewheel. But those on a budget or for the deal hunters looking to find a bargain, buying a used Onewheel may be the only option. At least now you know where to buy a used onewheel.
If you are interested, check out some more Onewheel related content Here.
And remember, always take the road less traveled!
Now go out and ride!