Ever get a little excited to get to the spot? Take that corner a but quick and head your Onewheel rolling around in the trunk of your car? Unless you want the panels of your to look like a demon is trying to escape, you may want to get yourself a Onewheel Car Holder, otherwise known as a  Onewheel Trunk Stand. Locking into the hub of your Onewheel, this simple and functional piece of equipment will stop your Onewheel from rolling around and prevent unwanted damage.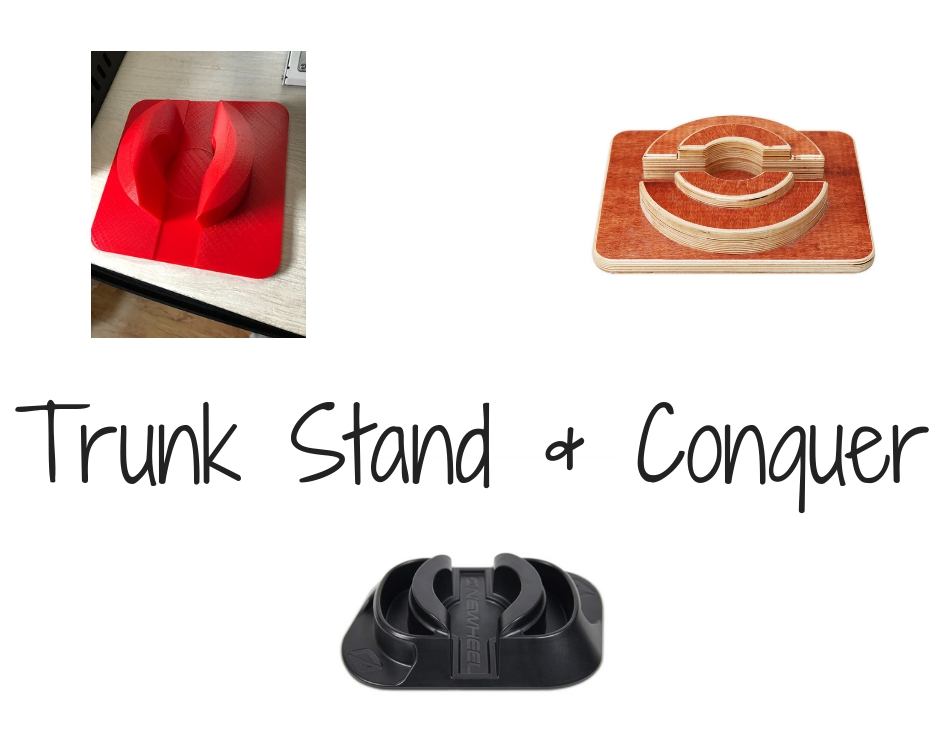 So, in no particular order, let's take a look at the few available……..
Onewheel Trunk Stand Options
Craft&Ride – Craft&Ride Trunk Stand for Onewheel
Head over to Craft and Ride to pick up the Craft&Ride Trunk Stand for Onewheel. Made with a strong and rustic looking all Baltic Birch wood construction, this Onewheel trunk stand is an easy way to keep your Onewheel locked in place. The Craft&Ride Trunk Stand for Onewheel works with Onewheel V1, Onewheel+, and Onewheel+ XR. It also works with all aftermarket concave foot pads, all aftermarket fenders, Float Plates, and Float Sidekicks.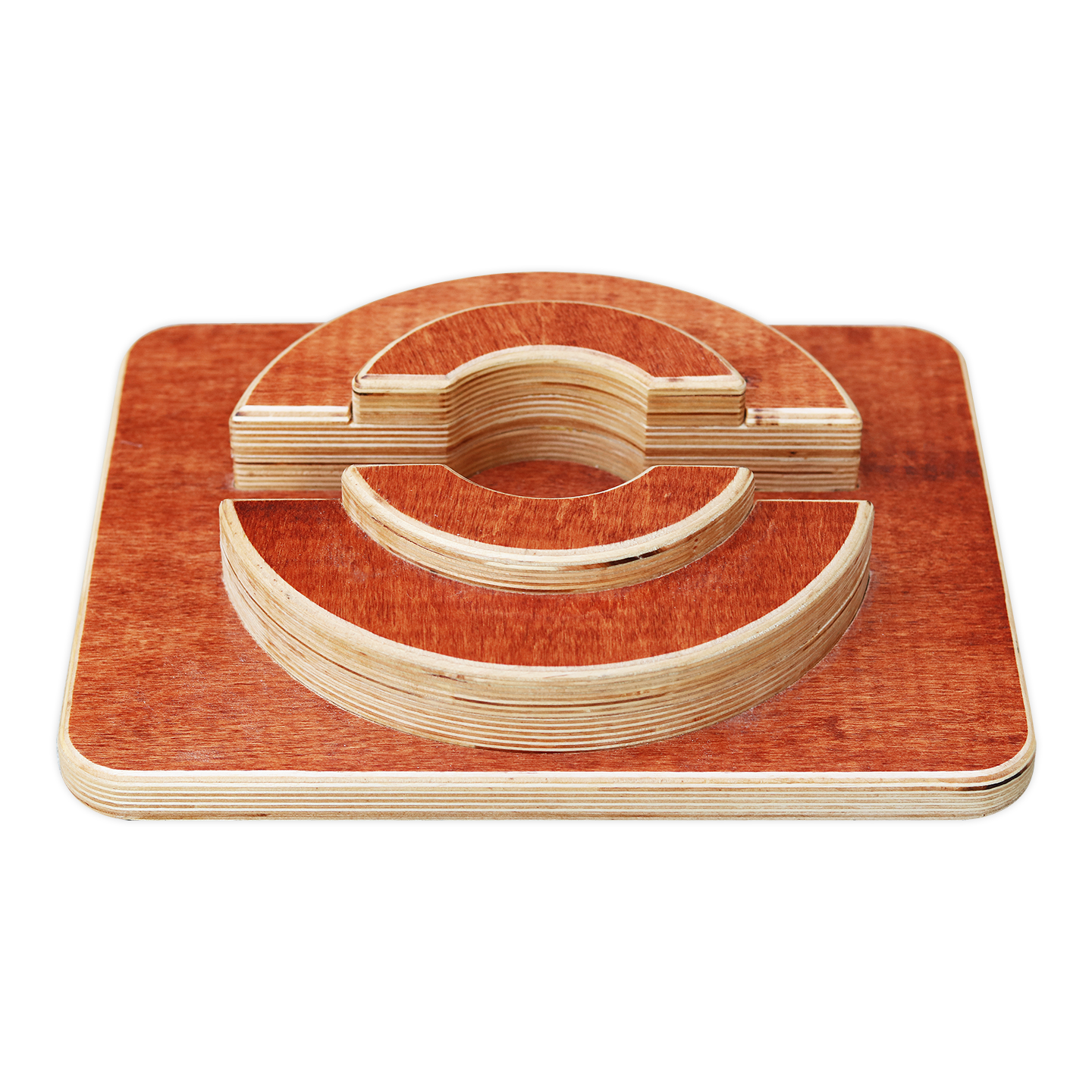 Onewheel – Onewheel Car Holder
Another offering from the Mother Brand. The Onewheel Car Holder is a single piece injection molded stand. Compact, lightweight and strong, The Onewheel Car Holder is the perfect car travel companion for your Onewheel.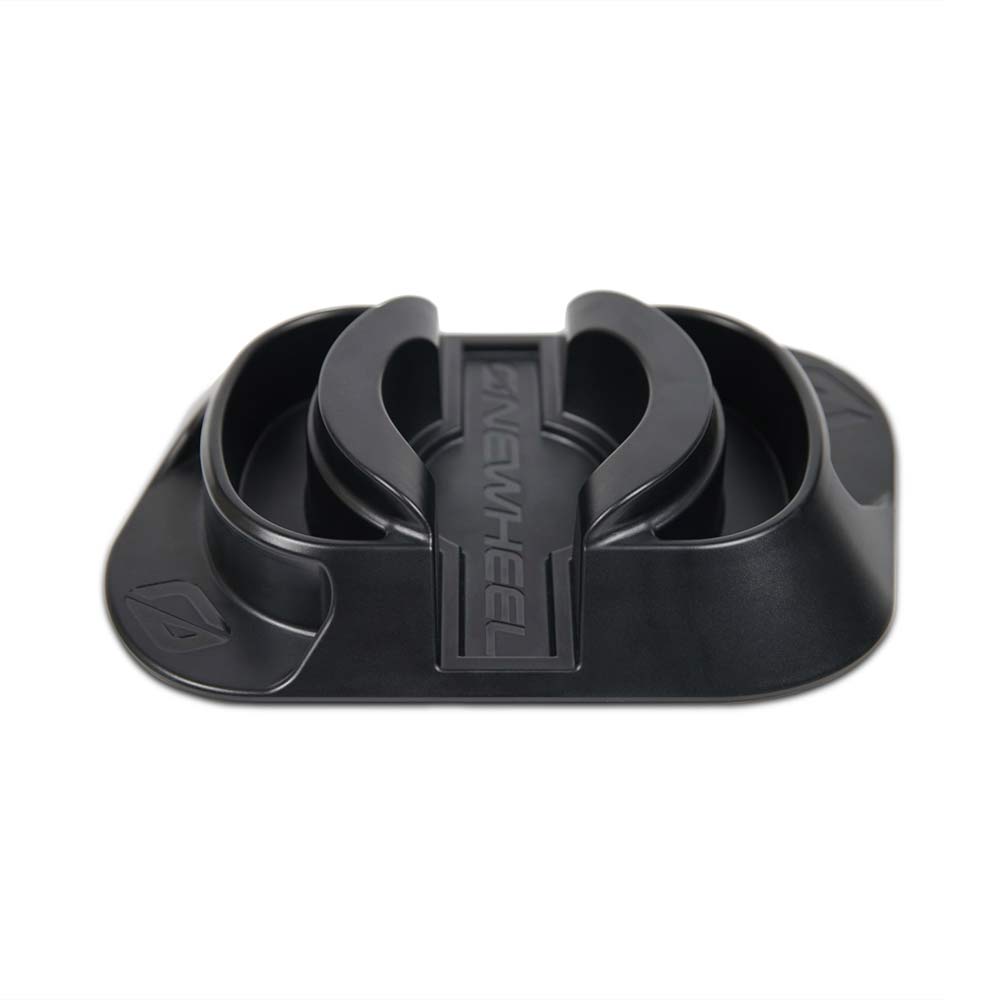 Coby Manufacturing – One Wheel Side Stand
Coby Manufacturing has delivered another winner with their One Wheel Side Stand. 3D printed in your choice of eleven different colors, the One Wheel Side Stand is lightweight and strong enough to hold your Onewheel in place around the sharpest corners or hardest stops!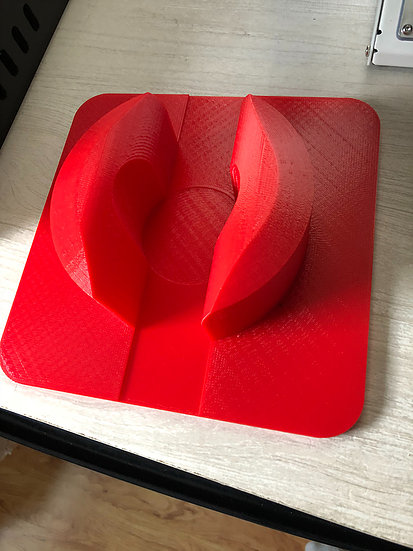 Although the Onewheel trunk stand is not the must-have accessory you need to pimp your Onewheel, if you drive around with your Onewheel in the trunk, it should be high on the list.
If you are interested, check out some more Onewheel related content Here.
And remember, always take the road less traveled!
Now go out and ride!