Do you want to season your Onewheel with some new flavor? Freshen up the look of your ride? There is a selection of Onewheel skins, wraps and decals just for this.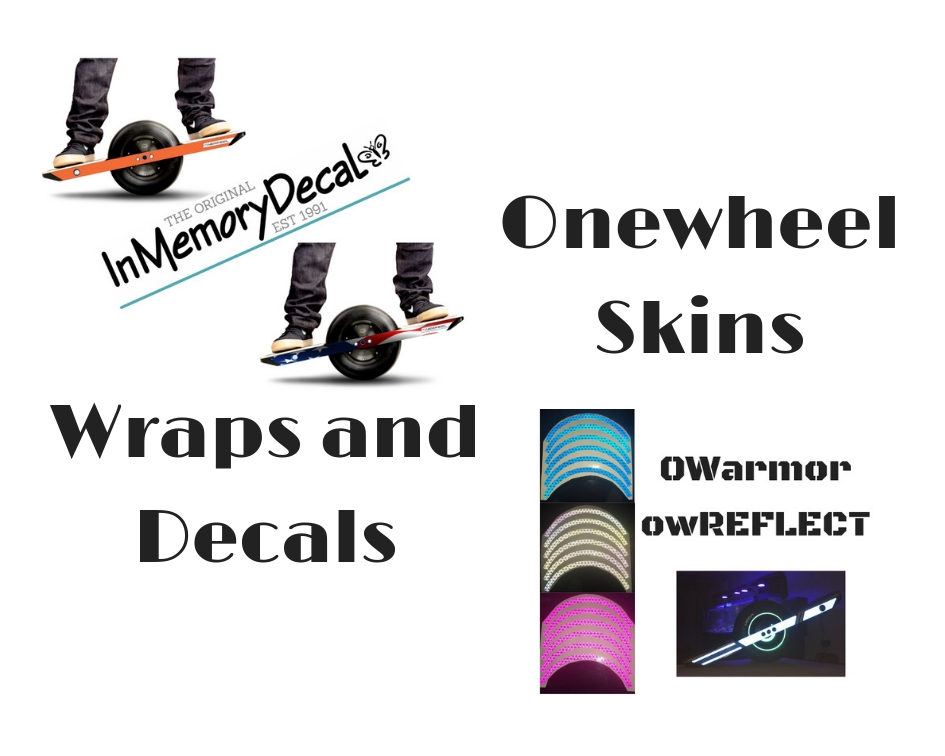 A vinyl skin or some reflective decals are a quick and easy way to cover up scratches and dents and wrap your Onewheel with a new look. Keep reading for the best……..
Onewheel Skins Wraps and Decals
OWarmor – owREFLECT Reflective Onewheel Decals
OWarmor have their owREFLECT line of reflective Onewheel decals. Precast to fit perfect, there is rail, wheel hub and bumper decals in a multitude of colors. OWarmor owREFLECT Reflective Onewheel Decals are a must for those who do night time street wheeling. Get some over at OWarmor.com.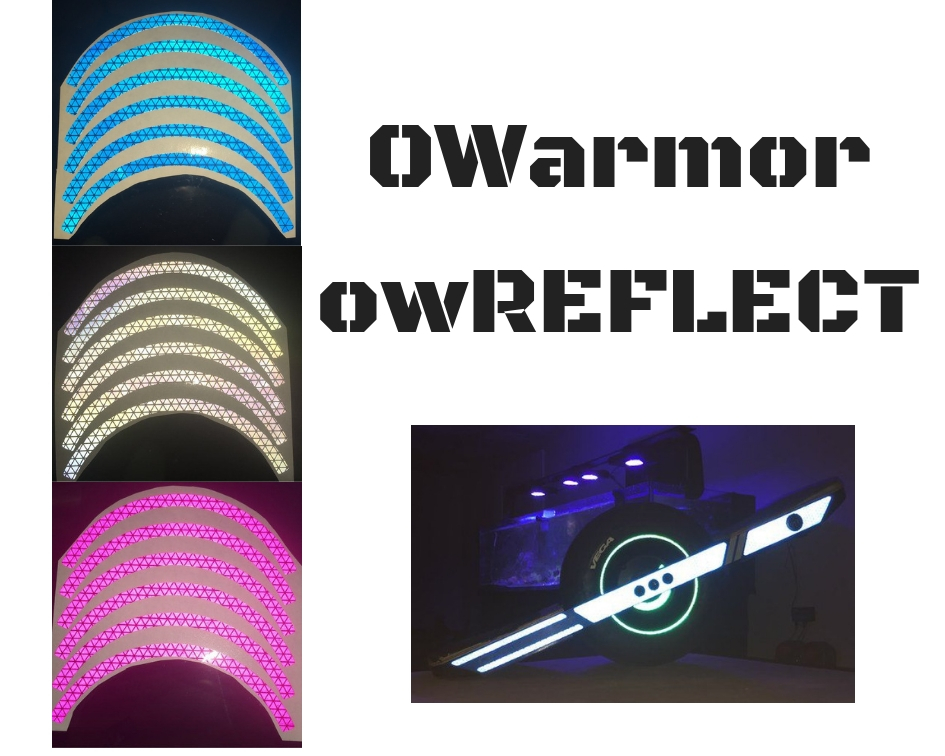 In Memory Decal –  Onewheel Rail Wraps
In Memory Decal offer a different solution to skin your Onewheel rails, Onewheel Rail Wraps.
These precision cut vinyl wraps for Onewheel V1, Plus and XR are available in a huge selection of solid colors as well as special custom print designs. With colors like brushed aluminum chrome skulls and chameleon green-blue and purple copper, In Memory Decal Onewheel rail wraps can add some truly unique spice to your Onewheel. Head to inmemorydecal.com for yours.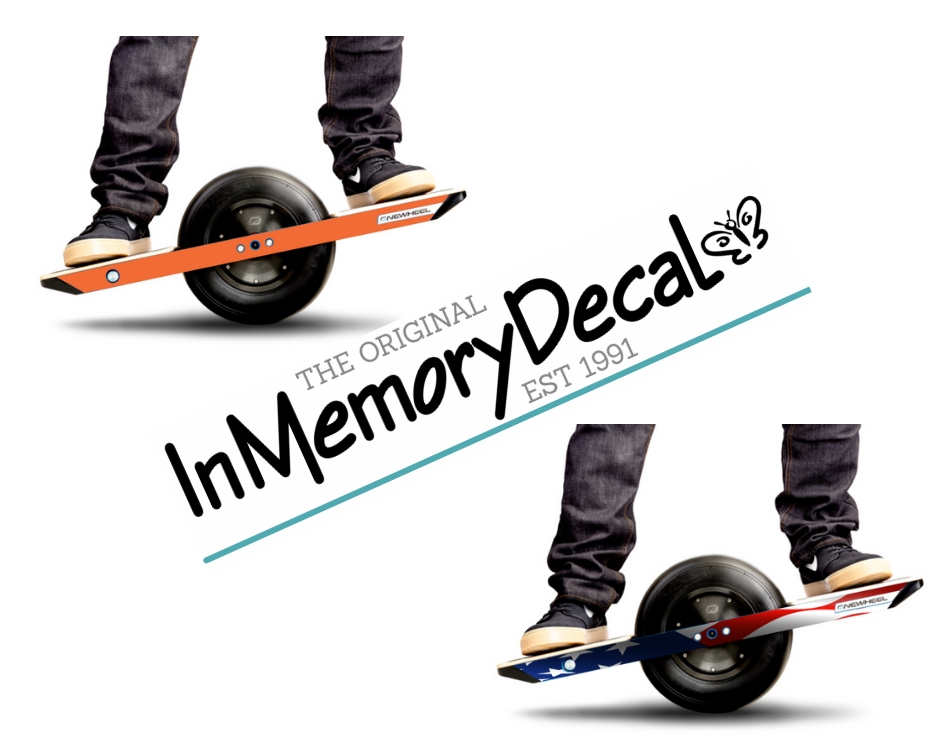 Car Vinyl Wrap – Onewheel Skins
Another option, if you fancy yourself sharp with a blade, is to use Car Vinyl Wrap to skin your Onewheel. You can get a 12" x 60" for between $10 and $20. This is enough material to wrap more than a few onewheel rails. Although the time involved, tracing and cutting out the car vinyl wrap could be worth more than the savings. This option would depend on your situation.
To wrap up, whether you chose to DIY or use precut decals and wraps. There are some great options for upgrading your Onewheel Skin.
If you are looking where to find other Onewheel Accessories, Check this out. Or, if you want to browse our latest Onewheel related content.
Now go out and ride!