As more companies develop and release high-performance electric mobility devices like the Onewheel, more stories emerge of people suffering serious injuries.  Falling from a Onewheel can quickly turn your fun learning experience into a not so fun trip to the emergency room. You don't want to be the one who sells their new Onewheel because they can no longer ride it due to injury. To help minimize your risk of injury, getting some Onewheel Protective Safety Gear should be at the top of your list of priorities.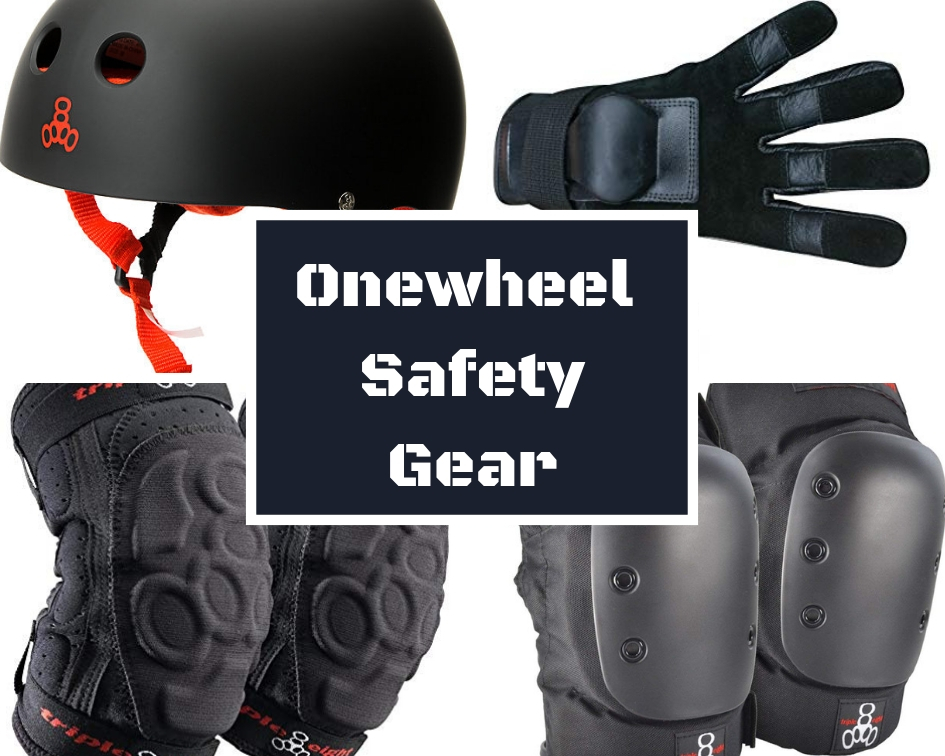 I'm sure this has been said before, but the best safety gear is the safety gear you wear. So, to help you get protected without looking or feeling like a kook, we have the following list of gear that works well and looks great.  
Onewheel Protective Safety Gear
Onewheel Protective Safety Gear – Categories
Your skill level and riding techniques will factor into how much protective safety gear you wear when riding your Onewheel. We will quickly lay out the different categories of Onewheel protective safety gear the go into more detail later in the post.
Helmets  
Your brain is your most important asset. This makes a Helmet the most important safety accessory.
Wrist Guards
A fall even at low speeds has the possibility of a wrist injury. You don't want to know first hand how painful and difficult it is to do basic tasks with a broken wrist.
Knee Pads and Elbow Pads
So, you have protection for your head and wrists. Next, you should look at protecting your knees and elbows with some knee and elbow pads.
Extreme Protective Safety Gear
The Extreme category is reserved for safety gear such as MX battle suits, and impact shorts. These items should be worn if you are testing the upper limits of your Onewheels capability.
Helmets Great For Onewheel
While most of the safety gear options are designed for skateboard and BMX, they work just as well for Onewheel.
Triple 8 – The Certified Sweatsaver Helmet
The Certified Sweatsaver Helmet from Triple 8 is a quality helmet that has gained popularity in the Onewheel community.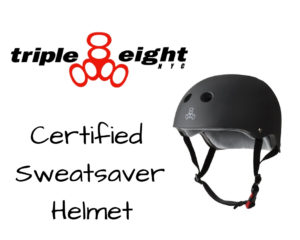 Bern – Unlimited Watts EPS Summer Helmet
The stylish, Unlimited Watts EPS Summer Helmet from Bern will great protection for your summer rides. It can also adapt for winter use with the available winter upgrade kit.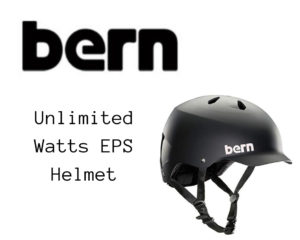 Thousand Helmets – Heritage Collection
Lightweight and low profile, the Heritage Collection from Thousand Helmets has a vintage moto styling that is very appealing.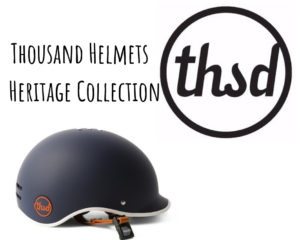 S1 Helmets – Lifer
Light and comfortable, this S1 Lifer helmet is certified for multiple and high impact as well as being a great looking helmet.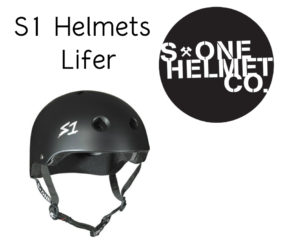 Onewheel – Helmets
There are some "Onewheel" branded helmets, available over on the Onewheel website. I personally love the look of the Onewheel S1 Retro Helmet.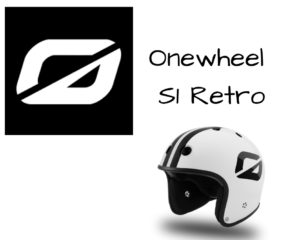 Wrist Guards Perfect For Onewheel
Great, you've got your helmet, now we suggest you get yourself some wrist guards. Wrist guards protect the wrist during hard impacts, by using a plastic splint held against the bottom side of the wrist.  There are several different brands and styles to choose from.
Triple 8 – Wristsaver II
Triple 8 have the easy to put on Wristsaver II. With features like a stretchable nylon mesh body and Shock-absorbing EVA foam. The Wristsaver II offers protection and convenience.
TSG Professional Wrist Guard
The Professional Wrist Guard from TSG, made out of super tough Cordura fabric. Is designed not to inhibit wrist movement while still providing great palm and wrist protection.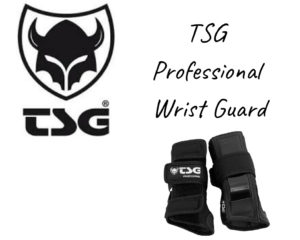 Hillbilly – Half Finger Wrist Guard Gloves
Perfect if wanting palm protection on those hot days when full fingers get a bit sweaty. The Hillbilly Half Finger Wrist Guard Glove is another popular choice for Onewheel riders.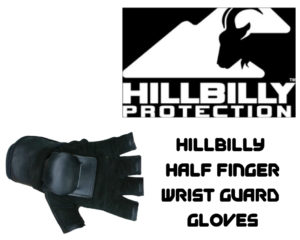 Hillbilly – Full Finger Wrist Guard Gloves
The Hillbilly Full Finger Wrist Guard Glove has to be one of the most popular choices among Onewheel riders. The goatskin leather is a breathable material offering comfort and protection.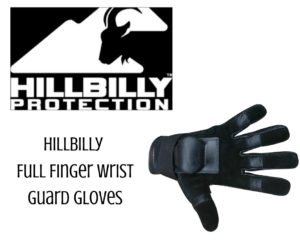 Dakine – Wrist Guard Glove
Now if you find yourself riding your Onewheel in below freezing weather you may want to consider the Dakine Wrist Guard Glove. This insulated glove offers wrist protection to match its summer counterparts.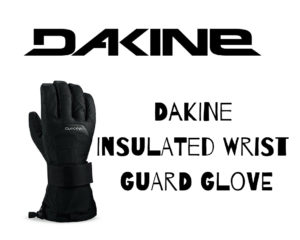 Knee Pads And Elbow Pads to Use On Your Onewheel
If you haven't perfected your Nosedive tuck and tumble then you should definitely consider Knee And Elbow Pads when riding your Onewheel. Scabbed knees and elbows hurt and the older you are the longer they take to heal!
Triple 8 Knee and Elbow Pads
Triple 8 offers a great selection of Pads to keep you protected. With Pads like the Street Knee and Street Elbow and the KP Pro and EP 55 offering extreme protection and the ExoSkin Knee and ExoSkin Elbow offering a more low profile style. You can't go wrong with these options for your Onewheel safety gear.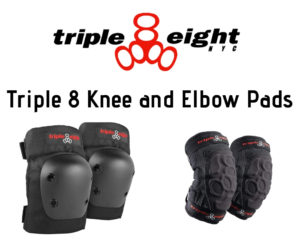 G-Form Knee and Elbow Pads
G-Form has some technology backed safety pads. Their RPT rate dependant technology allows them to offer maximum protection with minimal bulk. The Pro-X Knee and Elbow Pads are other good choices for Onewheel protective safety gear.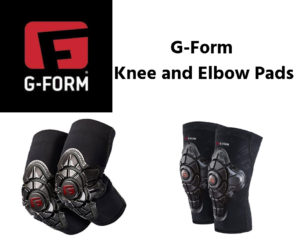 Time To Get Extreme With Your Onewheel Protection!
Is your face your money maker? You may want a full face helmet. Do you bruise easily?, then an MX style battle suit may be just what you need.
Scorpion – Exo Covert Helmet
Want to feel like your Onewheeling your way through a Halo battle? Get yourself an Exo Covert Helmet from Scorpion. Murdered out with matt black, with a retractable visor and removable mask. It doesn't get much more extreme!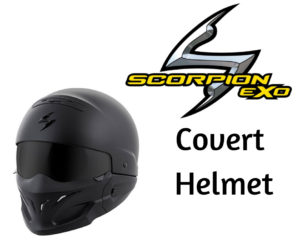 Fox Racing – Titan Sport Protective MTB Jacket
The Fox Racing Titan Sport Protective MTB Jacket is designed as an all in one upper body protection solution. Compliment it with your favorite helmet and knee pads and you have some seriously Extreme Onewheel Protective Safety Gear.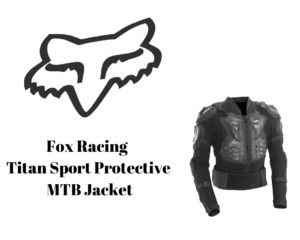 To Finalise, you should take your Onewheel safety as seriously as you take your onewheel riding! we've all seen how quickly a Onewheel can dump you when you're not ready. At the very least, wear a helmet.  
For some other tips read 5 things to do after you get a Onewheel.
Or, If you are interested, check out some more Onewheel related content.
And remember, always take the road less traveled!
Now go out and ride!