FlightFins have recently shipped out the pre-orders of their newest product. The FlightFins FlightFrame is an extended aftermarket rail upgrade for Onewheel and at first look, it looks amazing. Keep reading for a closer look at this unique and exciting new product from FlightFins.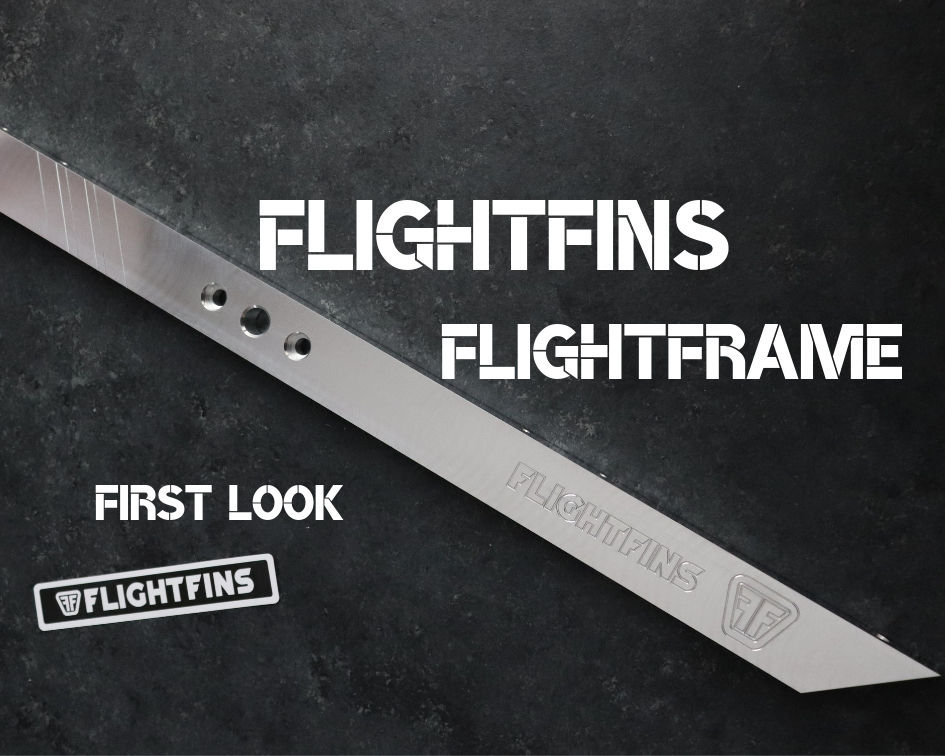 FlightFins FlightFrame First Look
I have to say I was super excited when FlightFins First announced the pre-order for the FlightFins FlightFrame. I had been researching Onewheel Extended Rails at the time and now that the choices are limited, with just one other available option to choose from.
Extended Length Rails
These new extended rails are ⅜" longer than the standard size rails. This extra rail length gives for more clearance between the tire and the battery/controller housing and allows you to run oversized tires. Or, run higher PSI tire pressure on your Onewheel.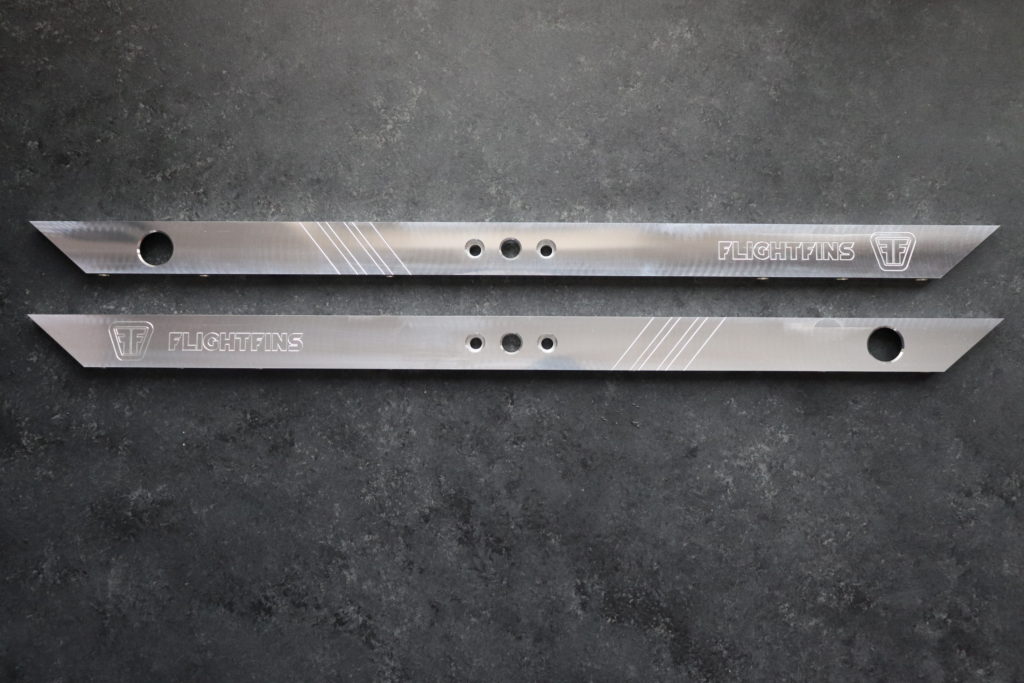 Deeper Threads
To help prevent the common problem of stripped threads. FlightFins have designed these rails with deeper threads.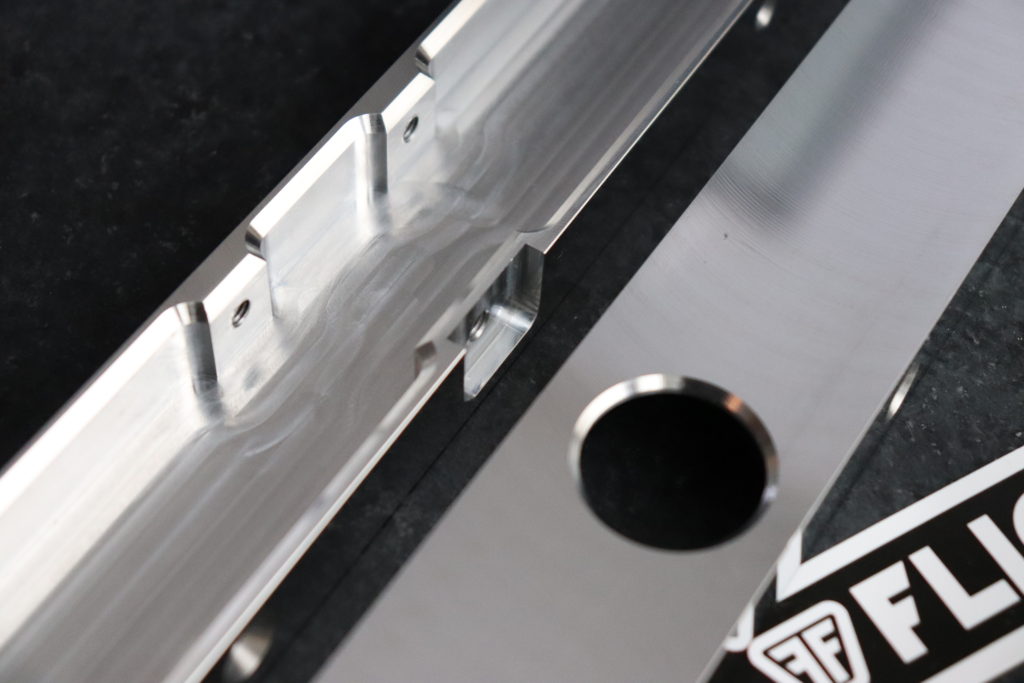 Price
At $264.95 USD The special pre-order price for the FlightFrame from FlightFins is not to bad as long as you're not buying internationally. But add shipping plus your local exchange rates and the price is quite exorbitant.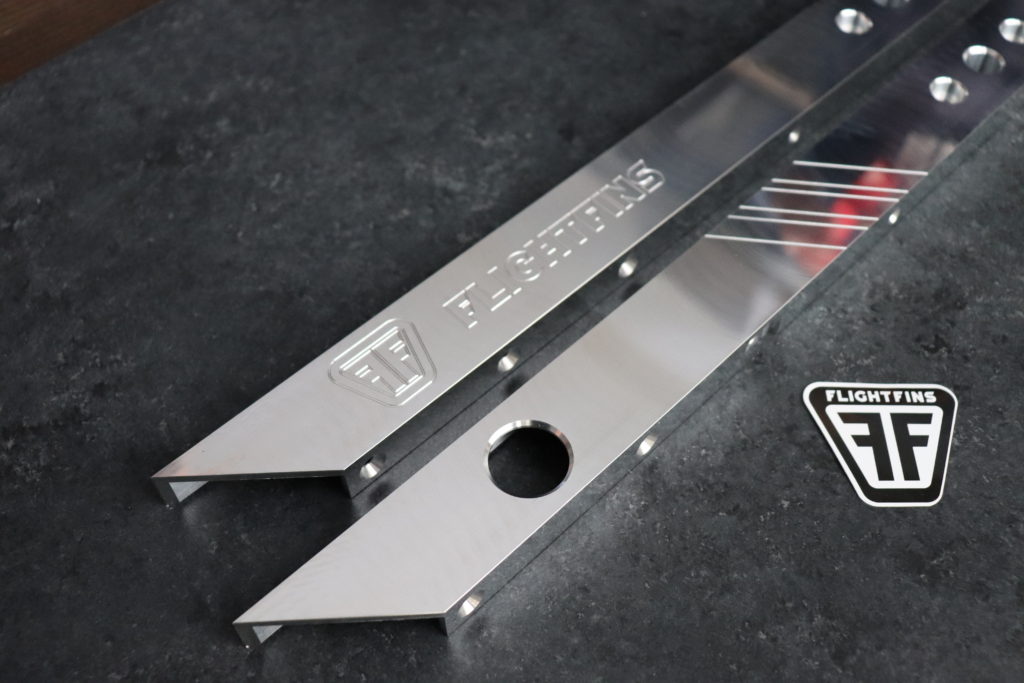 Build Quality
I have to say, the FlightFins FlightFrame is something of a work of art! Each rail is made with one piece of aluminum and machined to a mirror-polished shine. The stylish look of the machined aluminum finish is super clean.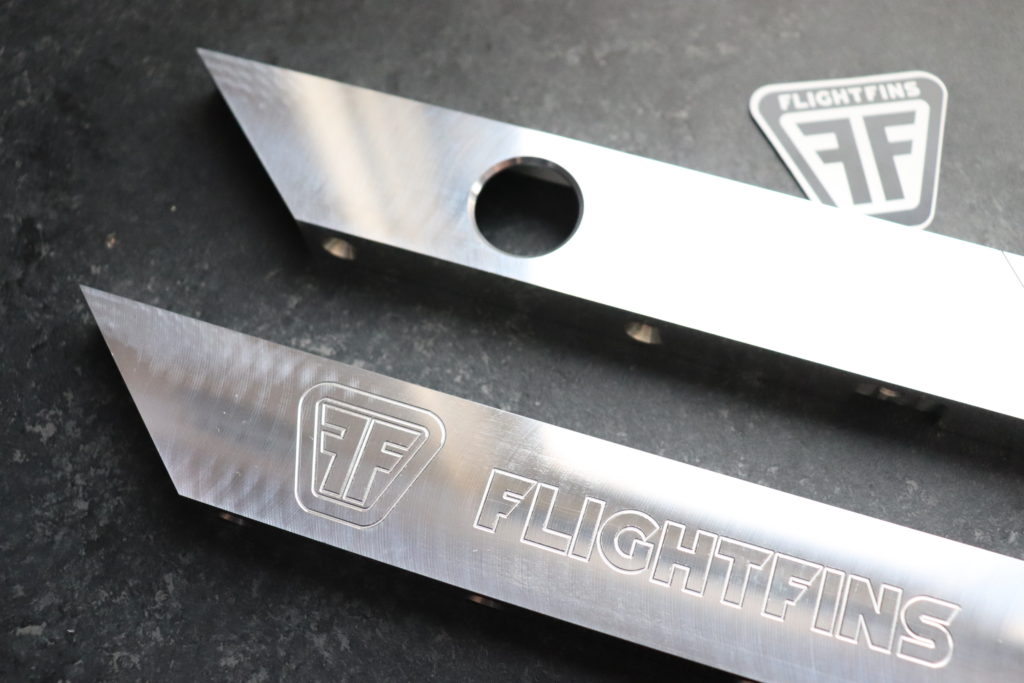 Fender Compatibility
As you would expect, the Flight Fins Flight Frame is designed for use with the Flight Fender and Flight Fins. Luckily, however, it is also compatible with other Onewheel Fenders with a slight enlargement of the fender mounting holes.
Footpad Compatibility
Also as you would expect, all aftermarket Onewheel Concave Footpads.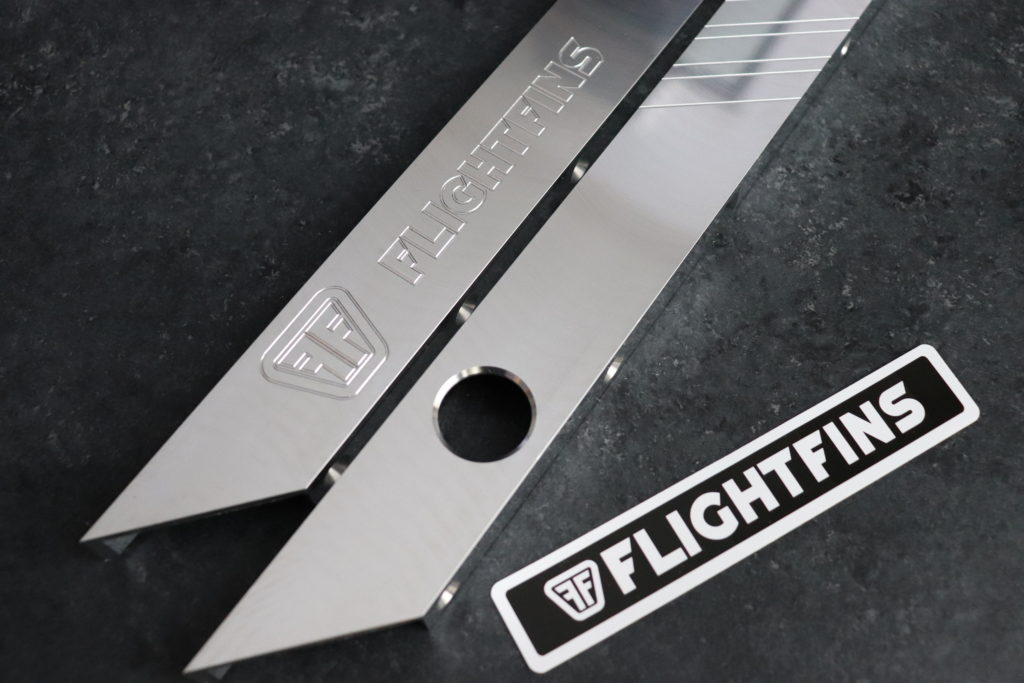 FlightFins FlightFrame First Look – Final Thoughts
This first look FlightFins FlightFrame has me very impressed! I am really looking forward to getting these installed on my XR and testing the FF Hoosier at higher PSI running pressures. Keep an eye out for my install post soon.
Looking at upgrading your Onewheel Tire? Check out this list of great tire options.
Like to shop on Amazon? Check out some of the best Onewheel products on Amazon.
Don't forget to check out some of our latest Onewheel related content here.
And remember, always take the road less traveled!
Now go out and ride!