Whether you have a magnetic fender, or you use The System by Send, toolless removal of your Onewheel Fender is a great option. If who don't have those, we will show you how to make some simple DIY Onewheel Fender Thumbscrews to give you the same convenience.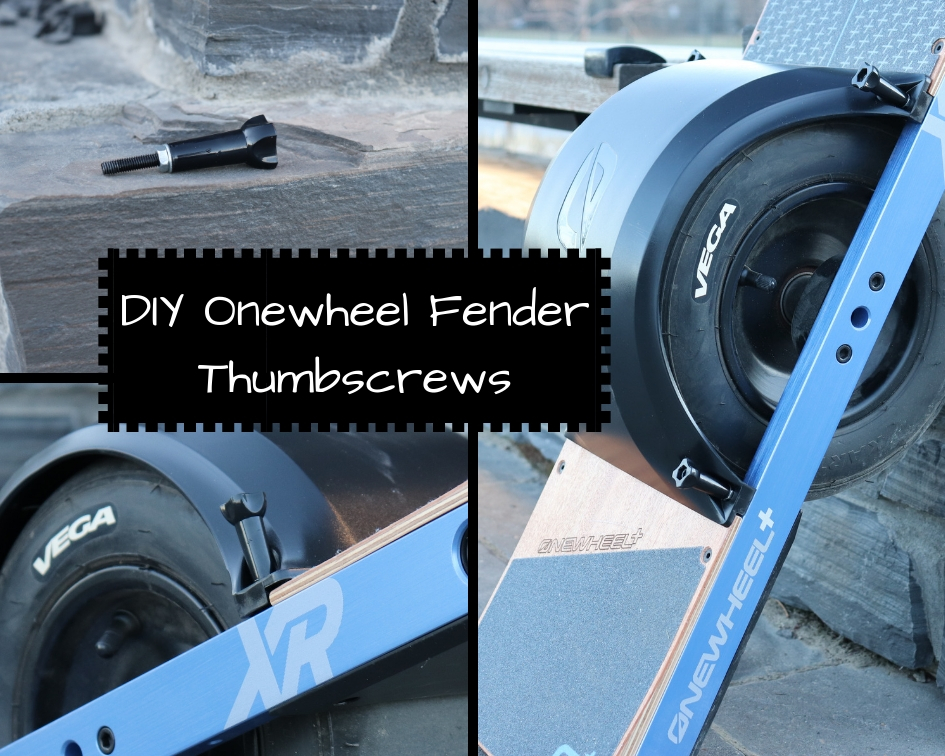 DIY Onewheel Fender Thumbscrews
Almost everyone has some GoPro accessories kicking around gathering dust. With a simple alteration, you can repurpose some GoPro mounting hardware into DIY Onewheel Fender Thumbscrews.
Parts and Materials
(get the following fasteners from your local bolt supply)
Cap screws 4x 10/32×2 

Washers 4x 10/32 

Spring Washers 4x 10/32 

Nuts 4x 10/32
How To Make Your DIY Onewheel Fender Thumbscrews.
Step-1
Place the GoPro Thumbscrews one end down. Using the hammer, tap lightly until the screw comes loose.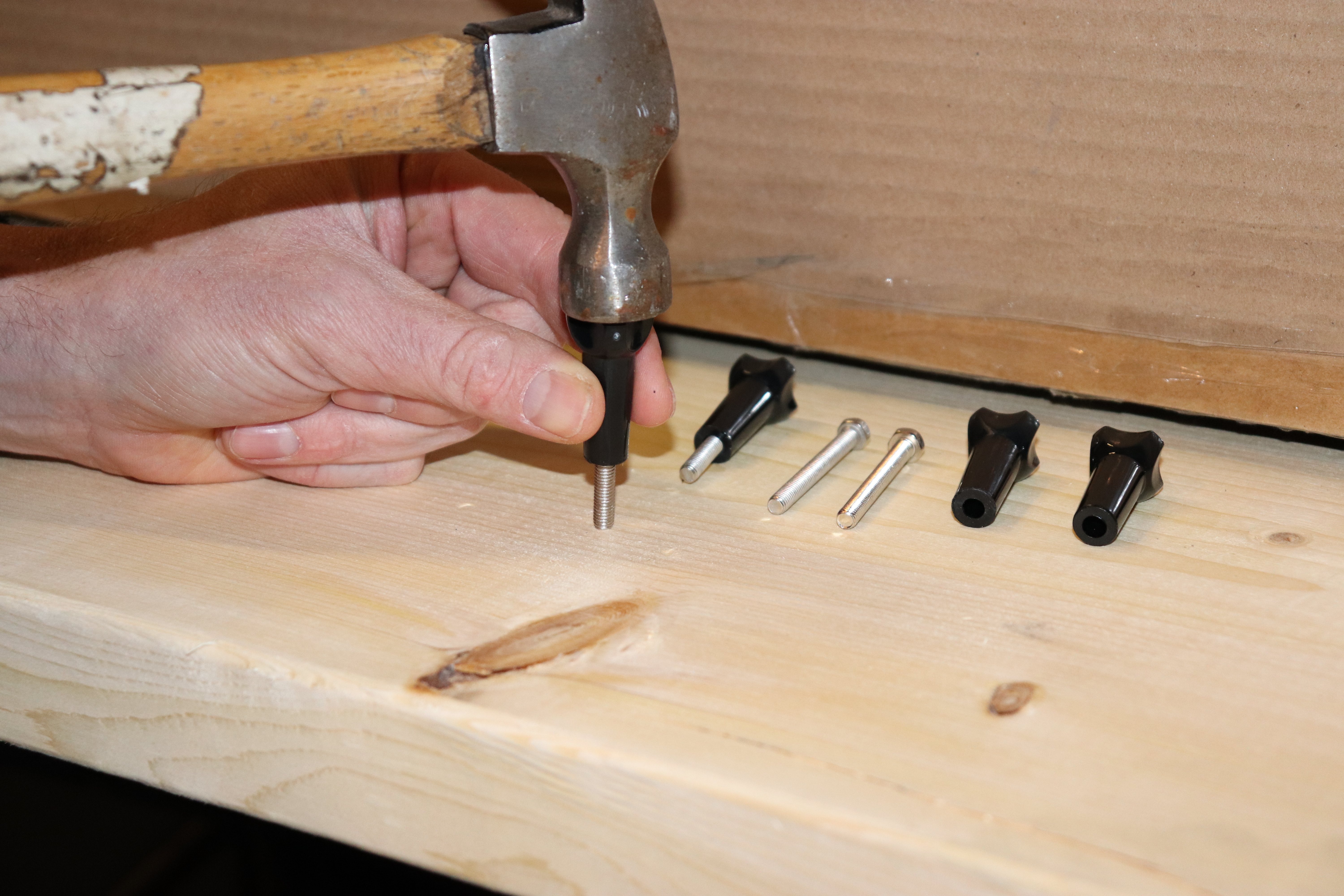 Step-2
Apply some super glue to cap screw head. Install new cap screws with spring washers into Thumbscrew piece. Add washer and nut. Tighten down. Wait for the glue to dry.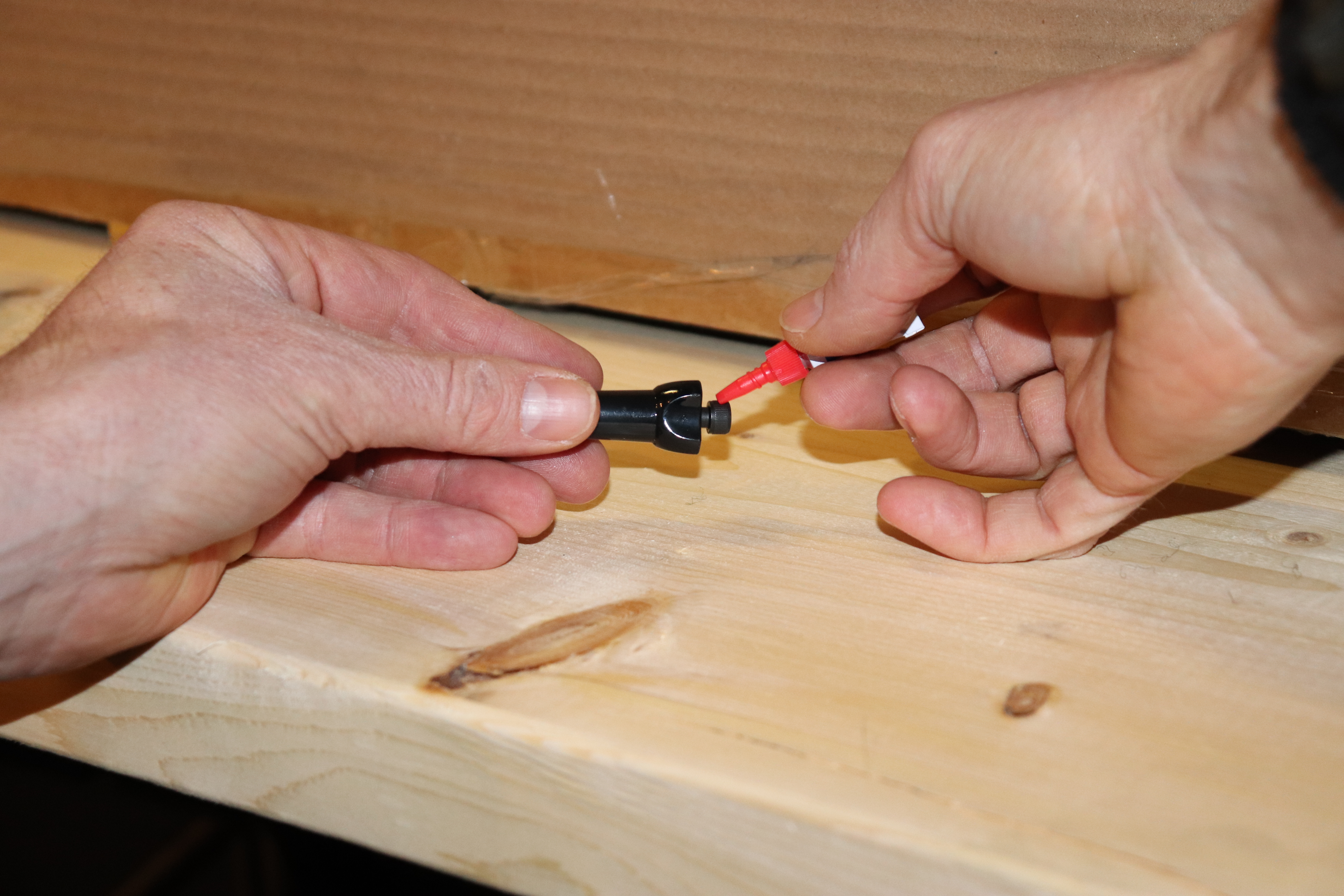 Step-3
If required, add washers to adjust, making sure the extended screw length is not longer than your original fender screws.  (Failure to do this will cause damage to cables inside the rail.)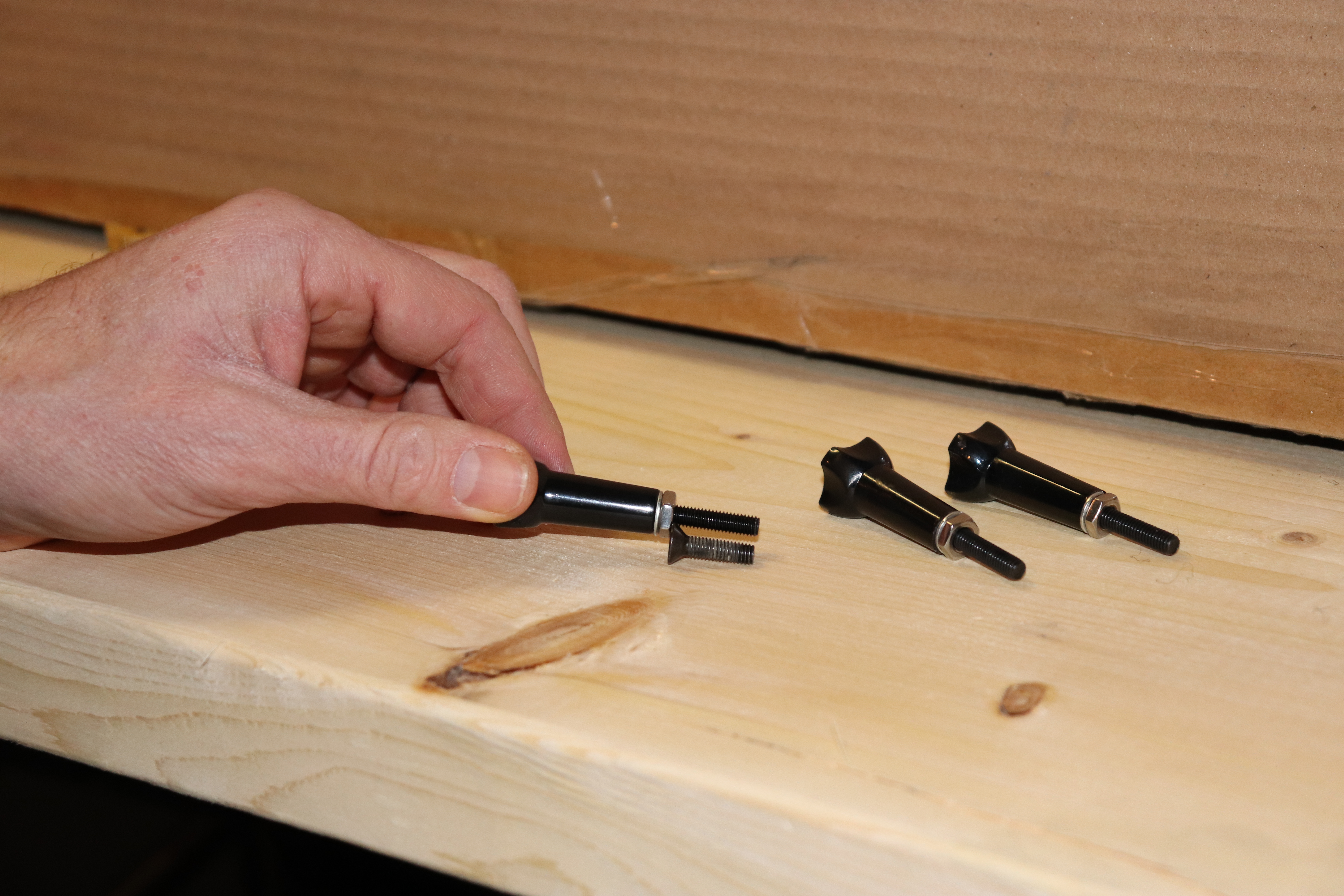 Step-4
Add Locktite to the nut and re-tighten. (Optional)
Step-5
Now you can install your fender using your new easy on easy off, tool-less Onewheel Fender mounting hardware.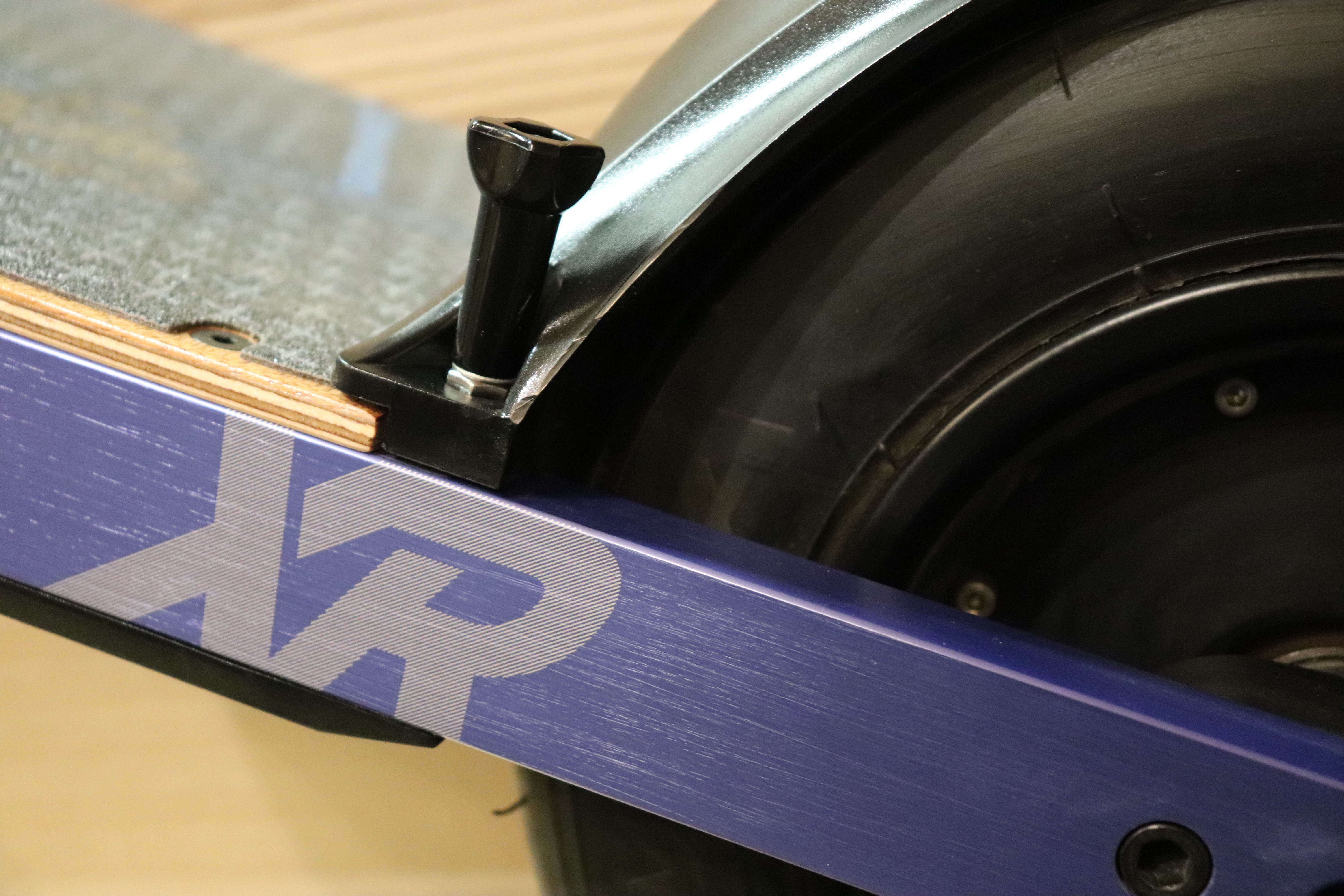 Using your new DIY Onewheel Fender Thumbscrews
The beauty of these thumbscrews vs The System is you don't have to disassemble your Onewheel. However, if you plan on using Flight Fins or are doing any technical riding I would recommend using The System as this will prevent stripping the threads in the Fender mounting holes.
Want more? Check out our other Onewheel content here. Then go out and ride.